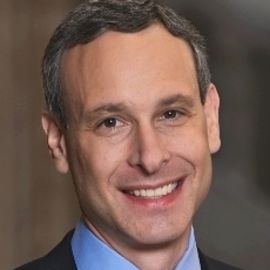 Douglas Shulman is a leader with a track record of driving change in both the private and public sectors. He has extensive executive experience in financial markets, financial regulation, technology, tax policy and technology. He stepped down as the Commissioner of the Internal Revenue Service (IRS) in November after serving in that position since 2008. As head of the IRS, he led one of the largest financial institutions in the world with 100,000 employees, 235 million customers, a $12 billion budget and over $2.5 trillion of annual transactions.
During his tenure at the IRS, the agency played a major role in the economic recovery efforts by delivering about $300 billionor 40% of the money of the Recovery Actthrough the tax system. Shulman was also intimately involved in the implementation of the Affordable Care Act, as most of the financial information flows and transactions resulting from the law flow through the tax system. In the face of an increasingly global environment, Shulman stepped up IRS activity on a variety of international tax issues, including a historic breakthrough in offshore tax evasion. He served as the Chair of the OECD FTA, the global body of his counterparts, from 2009-2012. Also under Shulman's direction, the IRS transformed its use of data analytics to drive improvements in compliance and customer service.
Shulman also launched and completed a major modernization of IRSs core technology, allowing the IRS to process tax returns on a daily cycle, rather than weekly batch cycle, resulting in faster refunds and better customer service for all 140 million individual taxpayers. Shulman also focused on employee engagement and performance. Under his leadership, the agency jumped from 8th to 3rd out of the 14 largest agencies in the government-wide Best Places to Work in Government survey.
Shulman came to the IRS from the Financial Industry Regulatory Authority (FINRA, previously NASD), where he served as vice chairman and before that president, Markets, Services & Information. After joining NASD in 2000, Shulman oversaw its stock market operations and led the multi-billion dollar sale of the NASDAQ Stock Market and the divestiture of the American Stock Exchange, directed the launch of TRACE (an industry-wide bond market reporting facility and service), played a lead role in acquiring new regulatory services and restructuring the company, modernized technology operations and led entry into new capital market segments.
Earlier in his career, Shulman held a number of positions including working at the consulting firm AT Kearney, helping to co-found Teach for America, serving as vice president at Darby Overseas Investments and starting a technology and innovation focused advisory firm. Shulman also served on a number of boards of directors.
Shulman holds a B.A. from Williams College, an M.P.A. from Harvard University's John F. Kennedy School, and a J.D. from Georgetown University Law.
Speech Topics
---
Remarks by Douglas Shulman
Given the remarkable depth of his career in business and government, Douglas Shulman addresses many of todays most critical issues. Topic areas include:
Tax Policy

Business, the Economy and Washington: Including a Look at Dodd-Franks Impact on America

Health Care Reform: The Effects on Businesses and Consumers

Leading Organizational Change

Leading Technological and Data Driven Transformations