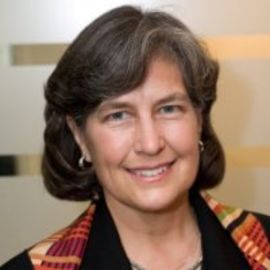 Dr. Aenor Sawyer
Orthopedic Surgeon; Associate Director of Strategic Relations, UCSF Center for Digital Health Innovation; Director at UCSF Skeletal Health Service
As an Assistant Clinical Professor in the UCSF Dept of Orthopaedic Surgery, Dr. Sawyer combines her interest in innovation with her clinical expertise in Orthopaedics, Physical Therapy, and Exercise Physiology to provide comprehensive musculoskeletal care. She is Director of the UCSF Skeletal Health Service and Director of the Pediatric Bone Health Consortium, helping Pediatric to Geriatric patients optimize their bone health across their lifespans.
In addition, Dr. Sawyer plays a leadership role in digital health innovation as the Associate Director of Strategic Relations for the UCSF Center for Digital Health Innovation (CDHI) and the Associate Director of the Digital Health track in the CTSI Catalyst accelerator. She is a Clinical Adviser to ROCK HEALTH, a nonprofit Healthcare IT incubator. In 2011 Dr. Sawyer co-founded (with Pierre Theodore) the Trinity System, a HIPAA compliant, web-based collaboration technology for virtual Tumor Board and multidisciplinary management (MDM) of complex patients.
Dr. Sawyer has served on UCSF IT committees for Telemedicine, and Web-based/ mobile technology, and is a member of the NIH CTSA TSIG Telehealth Committee. As an 'Expedition Medic' for world-record ocean rowers, she has employed remote sensing/communication to provide remote medical coverage and co-developed WEARHUB with Archinoetics. She is now faculty advisor to the UCSF Pediatric Device Consortium, Project Director for Roboimplant. She is co-developing (Marshall Stoller, Herman Baga) a safe early-mobility device for in-patients (Mobi-us).
Dr. Sawyer's career includes 10 years as a Physical Therapist, after which she received an M.S. in Human Physiology and her M.D. from the University of California, Davis. Upon completion of her Orthopaedic Surgery residency at Stanford University, she completed fellowship training in Paediatric Orthopaedic Surgery and Paediatric/Adolescent Sports Medicine, both at Boston Children's Hospital, in the Harvard Orthopaedic program.
Related Speakers View all
---
Karen DeSalvo

Chief Health Officer at Google, Former Assistant Sec...

Nadine Hachach-Haram

Co-Founder Proximie, NHS Clinical Entrepreneur Fello...

Glen Tullman

Executive Chairman & Founder of Livongo Health

Dr. Joel Selanikio

Award-Winning Physician, Health & Technology Activis...

Dr. Jeffrey Bauer

Health Futurist, Author & Medical Economist

Christine Sinsky

Vice President of Professional Satisfaction at the A...

Toby Cosgrove

Former CEO & President at Cleveland Clinic

Susan Dentzer

President & Chief Executive Officer of the Network f...

Rishi Manchanda

Physician, Public Health Innovator, President & CEO ...

Marty Makary, M.D.

Healthcare Futurist, Johns Hopkins Surgeon & Profess...

Daniel Kraft, M.D.

Physician-Scientist; Founder of Exponential Medicine...

Vic Strecher, Ph.D. MPH

Founder, JOOL Health; Professor, University of Michi...

Brian A. Primack, MD, PhD

Dean of the College of Education and Health at the U...

John Nosta

Chief Evangelist NOSTLAB, Contributor to Forbes & Bl...

Anton J. Gunn

Motivational Leadership Speaker, Author & Healthcare...

Dave Chase

Institute CEO & Group Co-Founder of Health Rosetta

Len D'Avolio, PhD

CEO and Co-Founder, Cyft; Assistant Professor, Harva...

Leslie Saxon

Executive Director & Founder of the USC Center for B...

David Williams

Professor of Public Health at Harvard University

Ian Morrison

Healthcare Futurist and Author
More like Dr.