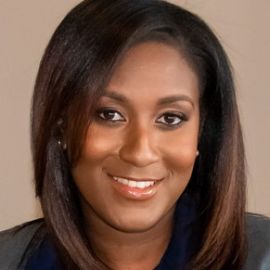 Dr. Afiya Fredericks is the Director of Professional Learning at Mindset Works, where she supports her team with scoping the learning and development needs of customers to create services and experiences that help to support organizations and schools cultivate, nurture and deepen a Growth Mindset culture. She was introduced to the growth mindset at the onset of her graduate school career where she studied the growth mindset throughout her Master's and Doctoral studies at Howard University. Fredericks is also an adjunct lecturer at Howard University, teaching research methods, statistics and Introduction to Psychology to college students.
Dr. Fredericks is a St. Croix native, and completed her Bachelor's Degree in Psychology at the University of the Virgin Islands. UVI provided her with a solid foundation in research and psychology. It was through initiatives such as the Emerging Caribbean Scientists (ECS) program and amazing mentoring and support from outstanding professors, such as Dr. Kimarie Engerman and Dr. Teresa Turner, who have been integral to her success in graduate school and beyond. UVI has truly played a major role in Dr. Frederick's success today and she asserts that UVI students have a unique and special opportunity that they should not take lightly.
Speech Topics
---
Fostering Academic Success for our Future Leaders
The Impact of a Growth Mindset Intervention on the Mathematics Perofrmance of Elementary Students in the United States
Growth Mindset in Mentoring
A growth mindset, the understanding that intelligence grows with effort and practice, and other "non-cognitive performance factors" have emerged as concepts and strategies that hold the promise of significantly boosting youth success, even of reducing the education gap. The workshop presenters will discuss research-based methods, findings, challenges, and new approaches for helping youth shift and develop a growth mindset through mentoring. The workshop presents findings, challenges, and approaches for building a growth mindset through mentoring. Participants will engage in discovering their own mindset and learning techniques to empower themselves and others to increase their intelligence, reduce stress, and learn effectively.