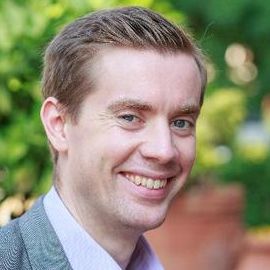 Dr. Benjamin Gardner
Senior Lecturer of Social & Health Psychology at King's College London; Expert on Behavior Change
Dr. Benjamin Gardner is a senior lecturer of social and health psychology at King's College London, a position he has held since December of 2014.
Dr. Gardner's particular areas of interest within psychology include developing and applying habit theory to understand and change behavior, understanding and reducing sedentary behavior, and behavior change more generally.
Prior to holding his current position, Dr. Gardner was a Lecturer in Health Psychology at UCL from 2009 to 2014.
Dr. Gardner earned his Ph.D. in social psychology in 2008 from the University of Sussex. He also holds a master's degree in psychological methods and a bachelor's degree in social psychology from the same university.
Videos
---