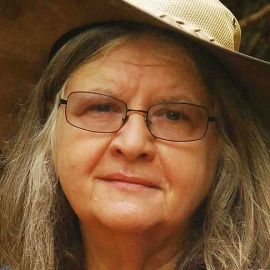 Dr. Biruté Mary Galdikas
Award-Winning Conservationist, Author & Founder of the Orangutan Foundation International
Scientist, conservationist, educator: for over four decades Dr. Biruté Mary Galdikas has studied and worked closely with the orangutans of Indonesian Borneo in their natural habitat, and is today the world's foremost authority on the orangutan.
She set up "Camp Leakey," named after her mentor (Dr. Louis Leakey) and began documenting the ecology and behavior of the wild orangutans. Four years later, she wrote the cover article for National Geographic Magazine, bringing orangutans widespread international public attention for the first time.
Dr. Galdikas has lectured extensively on the orangutans and their tropical rain forest habitat to thousands of people and numerous institutions in Indonesia and throughout the world. After 40 years in Tanjung Puting, now a national park, Galdikas has conducted the longest continuous study by one principal investigator of any wild mammal in the world.
Galdikas was the first to document the long orangutan birth interval which averaged 7.7 years at Tanjung Puting. She recorded over 400 types of food consumed by orangutans, providing unprecedented detail about orangutan ecology. She also helped elucidate the nature of orangutan social organization and mating systems.
To support her work at Camp Leakey and to help support orangutans around the world, Dr. Galdikas and her colleagues set up Orangutan Foundation International (OFI) in 1986 with its home base in Los Angeles, California. Dr. Galdikas and her husband, Borneo native Pak Bohap bin Jalan, were also instrumental in establishing sister organizations in Australia, Indonesia, and the United Kingdom.
Dr. Galdikas is Professor Extraordinaire at the Universitas Nasional in Jakarta and Full Professor at Simon Fraser University in British Columbia, Canada. She has supervised the field research of almost 100 Indonesian biology students and others.
Videos
---