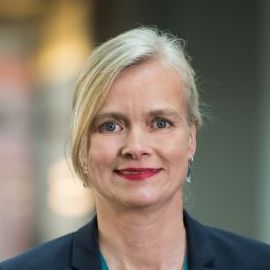 Dr. Carla Kriwet
CEO of Connected Care at Royal Philips
Dr. Carla Kriwet is Executive Vice President and CEO of Connected Care, and a member of the Royal Philips Executive Committee. With more than 20 years of experience in medical devices and other technology companies, Carla has a successful record of achieving ambitious targets, delivering double-digit growth and leading organizations through transformations.
As CEO of Connected Care at Philips, Carla is responsible for patient monitoring and analytics, therapeutic care, sleep and respiratory care and population health programs. A passionate advocate for patients and caregivers, Carla cares deeply about how digital innovation can radically change care delivery inside and outside the hospital, improving clinical and operational outcomes.
Carla is member of the Supervisory Board of Zeiss AG and Save the Children, Germany. She holds a PhD in inter- and intra-organizational knowledge transfer from the University of St. Gallen. Carla won a Handelsblatt award for "Career of the Year" and Manager Magazine named her to its 2017 list of most influential German business women.
A former aid worker in Burundi, Carla is dedicated to furthering the way connected health technologies are expanding global access to primary care. Married with three children, Carla is deeply committed to ensuring a healthy and sustainable future for our planet.
Videos
---