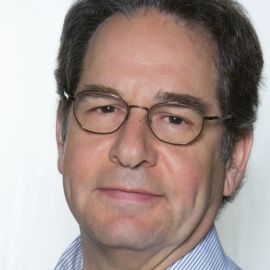 Dr. Christopher Bauer
Expert in customer trust, professional ethics, and values
Christopher Bauer is a licensed psychologist with over twenty-five years of experience as a speaker, trainer, author, and consultant on professional ethics, values-driven business strategies, and the building and maintenance of customer trust. Between coaching, speaking and consulting, he has worked with front-line workers to senior executives and everyone in-between. Clients of Dr. Bauer have run the gamut from small and medium sized businesses and organizations to every level of staff and management at Fortune 500 corporations.
Although ethics and fun aren't words normally heard in the same sentence, for over twenty-five years, Christopher Bauer has been helping individuals and organizations build and maintain great professional ethics, all while having a great time.
Dr Bauer's articles on how to build and maintain great professional ethics have appeared in such journals as CEO Refresher, CFO Magazine, Financial Executive, Internal Auditor, and many other print and online publications. The latest edition of his book, "Better Ethics NOW: How To Avoid The Ethics Disaster You Never Saw Coming" has been a business ethics Top Seller on Amazon.com and he publishes a free "Weekly Ethics Thought" seen by thousands of readers worldwide.
Because of his unique contribution to the prevention of ethics problems, Dr. Bauer has been recognized with the Certified Fraud Specialist designation by the Association of Certified Fraud Specialists.
Videos
---
Speech Topics
---
Professional Ethics: A 'Preventive Maintenance' Approach
This hard-hitting yet surprisingly humorous program will show attendees ethics risks they never even knew they had and what can be done right now to make sure those risks don't turn into costly ethical and legal problems on the job. Attendees will also learn how even a slightly changed focus on ethics can significantly build their organization's bottom line. This program is perfect for everyone from the front lines right up through senior management. (This program is available as a 60-100 minute presentation, a three to four-hour highly interactive seminar or as a 60-100 minute general session program followed by one to three additional hours/concurrent sessions for groups who would like to dig more deeply into the material. Please inquire regarding additional program lengths and formats.)
Becoming The Company Everyone Can (and Should) Trust
Ultimately your company will live or die based on the degree to which your customers and potential customers trust your ability to persistently, effectively and efficiently keep the necessary focus on your mission and stated values. This program will provide you with the essential ideas and tools necessary to do exactly that. (This program is available as a 45-100 minute presentation, a three to four-hour highly interactive seminar or as a 60-100 minute general session program followed by one to three additional hours/concurrent sessions for groups who would like to dig more deeply into the material.)
The Incredible Power Of Your Values Statement
At the end of the day, a well-written values statement may affect your business every bit as profoundly as your mission statement. Yet most companies either don't have a values statement or don't have one designed for maximum impact. This high-powered program is designed primarily for management teams and boards and will take you through the essential steps of creating or improving your values statement. It will then provide the essential ideas and tools necessary to harness that values statement to create and support business-maximizing initiatives in management, leadership, customer service, and branding. This is a 'must-do' process for companies and yet it is one that is simply overlooked by far too many businesses. (This program is available as a 60-100 minute presentation or as a two to three-hour intensive 'hands-on' workshop.)
Building A Culture of Ethics
'Tone at the top' is merely a starting place for building a culture of ethics. This intensive workshop will walk attendees straight through the foundation steps of building and maintaining a top-to-bottom culture of ethics. It doesn't matter where your company is now - this program will help you take it to where it needs to be! Building A Culture of Ethics can be easily combined with customized pre-program assessment packages and after-program coaching and consultation for maximum impact. If your clear goal is a company driven by absolute integrity, this is the program for you. (This program will be highly customized to your specific needs and is available as a half-day, full-day or two-day program.)