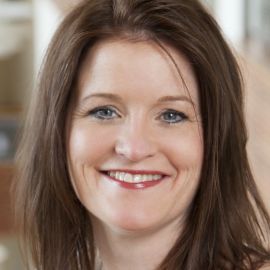 Dr. Dorothy Espelage
Professor of Educational Psychology at the University of Illinois at Urbana–Champaign, and an International Expert in Bullying
From the playground to school halls, bullying is an issue we have come to face. Seventy-five percent of all adolescents have reported being a victim of bullying at some point in their lives. Teen suicide due to peer bullying is on the rise. The media coverage of bullying (and its misinformation on the topic) has brought the issue to the surface. What some see as a typical challenge of growing up is becoming more serious than ever before. But what is bullying? What forms does it take? And, most importantly, what can we do to fix it?
Dr. Dorothy Espelage has been working for over fifteen years on the answers to these questions. A Professor of Child Development at the University of Illinois, Urbana-Champaign, Dr. Espelages unique perspective and research have made her one of the nations leading authorities on bullying, including cyber bullying, bullying within dating relationships, and sexual harassment among peers. From Oprah and The Today Show to GMA and CNN, Dr. Espelage speaks about looking at bullying in a new way and how to come up with real solutions to a growing problem.
At the podium, Dr. Espelage speaks candidly about her empirical research into one of the most common epidemics in todays schools. For over 17 years, she has spoken to hundreds of thousands of kids about their lives and why they bully, why they get bullied, and why bystanders do not assist victims. She has a clear message for school administrators, teachers, parents, siblings, and community members. All of us play a role in reducing bullying in our schools, neighborhoods, and our families. She engages her audiences to think about their own attitudes and how these attitudes might minimize bullying. Audiences leave her energetic and informative presentations learning about the most current and innovative research findings and how to apply them.
Dr. Espelage holds a bachelors degree in Psychology (Virginia Commonwealth University), a masters degree in Clinical Psychology (Radford University) and received her Ph.D. in Counseling Psychology from Indiana University. She has been a part of the Department of Educational Psychology and Child Development Division of University of Illinois at Urbana-Champaign since 1997. She has received numerous awards for her work in counseling and psychology, including Scholar of the Year, Outstanding Teacher of the Year and Fellow Status from the American Psychological Association. Dr. Espelage is a consultant at the national and international level, consulting for the US Embassy, US Congress & Senate the American Psychological Association and the National Anti-Bullying Campaign (www.stopbullyingnow.hrsa.gov) among many others. Shes been featured on national media, including Oprah, CNN, Good Morning America, Today Show, USA Today, Discovery Channel and Readers Digest and spoken at national forums such as National Educational Association, US Embassy, Rand Corporation, as well as many universities and associations.
Dr. Espelage is currently implementing a bully prevention programs in over 36 schools in the Midwest and her expertise has assisted hundreds of schools across the country to implement a program that fits their needs. . Now that 44 out of 50 states have bullying policy mandates and legislation, Dr. Espelage confers with teachers and districts to develop new ways of practicing bully prevention. She has a keen understanding of the constraints put on teachers and administration. Her workshops work directly with faculty on how to implement new bully prevention techniques into an already busy school day with minimal stress.
Videos
---
Related Speakers View all
---
Mike Bogdanski

ANTI Bully Speaker, Martial Arts Master

Kate MacHugh

Author, Professional Speaker and Victim of Bullying

Michael Costigan

Youth Motivational Speaker - Leadership Specialist

Jodee Blanco

Bullying Expert & Activist; Author of "Please Stop L...

Spencer West

Inspirational Adventurist; Social Activist; Expert o...

Courtney Macavinta

Author & Esteem Coach

Derek Hough

Dancer, Emmy Award Winner for Outstanding Choreograp...

Stuart A. Sands

Professional Speaker, Author, and Consultant

Bethany Mota

YouTube Sensation Known for her Fashion, Beauty & DI...

Mr. Mojo

Founder of MojoUP! Anti-Bullying Advocate and Coach

Joel Burns

Former Fort Worth Texas City Councilman Turned Anti-...

Justin Matott

Author, Speaker, and Anti-Bullying Advocate

Phillip Hudson

The Youngest Recognized Voice and Face of Suicide an...

Olivia Rusk

Teen Motivational Speaker, Author, "Just Your Averag...

Joel Haber

Bullying Speaker, Expert & Counselor

Dan Savage

Advice Columnist & Host of the "Savage Lovecast" Pod...

Rachel Simmons

Bullying and Leadership Expert

Ronald J. Glodoski

Leading National Expert on Bullying, Substance Abus...

James Garbarino

Author, Psychologist, Expert on Violence & Children;...

Susie Reynolds Reece

Author, Violence Prevention Strategist & Consultant,...
More like Dr.