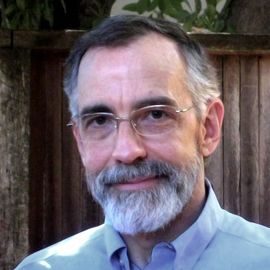 Dr. Eric Drexler
American engineer best known for popularizing the potential of molecular nanotechnology (MNT), from the 1970s and 1980s.
Dr. Eric Drexler is a researcher concerned with emerging technologies and their consequences for the future.
In the mid 1980s, he introduced the term 'nanotechnology' to describe atomically precise molecular manufacturing systems and their products.
Advanced nanotechnologies will make possible many dreams (and nightmares) first articulated in the literature of science fiction.
After presenting the basic concepts of molecular manufacturing in a scientific paper (Proceedings of the National Academy of Sciences, 1981), Dr. Eric Drexler wrote Engines of Creation (1986) to introduce a broad audience to the prospect of advanced nanotechnologies their nature, promise, and dangers and Nanosystems (AAP 1992 Most Outstanding Computer Science Book) to provide a graduate level introduction to the fundamental physical and engineering principles of the field.
Dr. Eric Drexler has lectured in the US, Europe, and Japan to audiences ranging from corporate research laboratories and the World Economic Forum to a satellite linked network of elementary school classes.
In support of U.S. federal policy development, he has provided presentations and briefings to (among others) the Senate Subcommittee on Science, Technology, and Space, the White House Office of Science and Technology Policy, and the Vice Chairman of the Joint Chiefs of Staff.
Books
---
Related Speakers View all
---
Peter Hinssen

Cloud Computing & Technology Expert, Thought Leader ...

David Birch

David Birch is a digital money and ID consultant pav...

Daniel Solove

Research Professor of Law at GW Law School and Found...

Marc Simons

Co-Founder of Giant Spoon

Joe Sabia

Head of Development at Conde Nast Entertainment, Dir...

Todd Humphreys

Todd Humphreys studies GPS, its future, and how we c...

Chet Kanojia

Chet Kanojia is the founder and CEO of Aereo, Inc., ...

Justin Barton

As both Chief Technology Advocate and Manager of Par...

Chris Gerdes

Director of the Center for Automotive Research at St...

Dr. Hossein Eslambolchi

Chairman and CEO at CyberFlow Analytics & 2020 Ventu...

Roger McNamee

Silicon Valley Investor & Author

Tamara Roukaerts

Tamara is Director of TRM&C - a business that provid...

Jeff Jarvis

Leader in the Development of Online News & Blogging;...

Mitch Resnick

Mitchel Resnick is LEGO Papert Professor of Learning...

R "Ray" Wang

Founder, Chairman & Principal Analyst at Constellati...

Daniel Burrus

Technology Futurist, Business Strategist & Hall of F...

Katherine Kuchenbecker

Assistant Professor in the Mechanical Engineering an...

Jennifer Healey

Senior Research Scientist, Intel Labs

Gijs van Wulfen

Founder of the FORTH Innovation Method

Ruchi Sanghvi

Head of Operations, Dropbox
More like Dr.