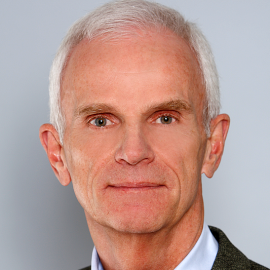 Dr. Helmut Panke is a former BMW chairman and currently serves on the boards for Microsoft, Bayer AG and Singapore Airlines.
Panke has a doctorate in nuclear physics. After receiving his doctorate, Panke worked for the Swiss Institute for Nuclear Research from 1976 to 1978. From 1978 to 1982, Panke was a consultant with McKinsey & Company.
From 1990 to 1993, he was in charge of Corporate Strategy and Coordination.
In 1993, he was named Chairman and CEO of the BMW US Holding Corporation, a position he held for two years.
He returned to Munich in 1995 with his appointment as Executive Director of BMW AG.
From 1996 to 1999, Dr. Panke was the Member of the Board of Management in charge of Personnel and Information Technology.
From 1999 to 2002, he served as a member of the board of management responsible for finance at BMW.
In 2002, Panke succeeded Joachim Milberg to become the chairman of BMW after Milberg's resignation due to health reasons.[7] During his tenure from May 16, 2002 until September 1, 2006,[8] he was credited with leading the company's internationalization and his refusal to move the company into the lower priced mass market.
As director of corporate planning, Dr. Panke played a key role in the building of the first BMW plant in the USA in Spartanburg, South Carolina.
Related Speakers View all
---
Jillian Reid

Principal of Senior Responsible Investment, Mercer

Christopher Balding

Associate Professor at the Fulbright University Viet...

Walter Dolhare

Wells Fargo Executive Vice President and Co-head of ...

David Kahan

CEO of Birkenstocks America; Global Brand Expert

Jean-Christophe Taunay-Bucalo

Chief Commercial Officer at TravelPerk, a Business-O...

Tom Pritzker

Executive Chairman of Hyatt Hotels Corporation & Dir...

Mirjam Jasiak-Kim

Head of Enterprise Performance, Global Product Comme...

Maggie Hulce

Senior Vice President, Global Sales Strategy, Indeed

John Fox

Senior Director, Global Product Commercialization, I...

Jennifer Warren

Vice President, Global Brand Marketing, Indeed

Erik Stout

Director, Global Product Commercialization, Indeed

Danny Stacy

Recruitment Evangelist at Indeed

Daniel Wahlen

Senior Manager, Employer Insights, Indeed

Carl Jantzen

Senior Product Manager, Indeed Analytics, Indeed

Scott Kelly

COO & CTO of Hitachi Vantara

Alessandro Annoscia

Chief Disruption Officer, Parabolt

Wilmer Caripe

Head of Search, Assistant & Web Product Partnerships...

Loek Janssen

Co-Founder and CTO of Nova Credit

R.P. Eddy

Chief Business Officer of Zume; Founder & Chairman o...

Michael Angelo Costa

Decision-Making Expert & International Bestselling A...
More like Dr.