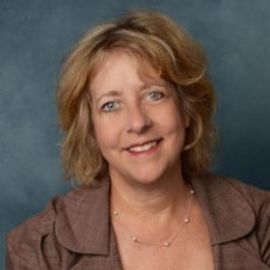 Dr. Joanne Loewy
Director, Louis Armstrong Center for Music and Medicine and Associate Professor, Icahn School of Medicine at Mount Sinai
Joanne Loewy DA, LCAT, MT-BC is the Director of the Louis Armstrong Center for Music and Medicine, and an Associate Professor at Icahn School of Medicine at Mount Sinai. The Louis Armstrong Center among many populations is serving musicians and their unique ailments including chronic fatigue, chemical dependency, performance anxiety and overuse. It also serves children with developmental delays, teens with emotional issues, adults with neurological disorders and all ages of patients with asthma and COPD. Loewy oversees the Department of Music Therapy which she started at Beth Israel in 1994. She has conducted research in sedation, assessment, pain, asthma and NICU music therapy. Her areas of specialty are assessment, hermeneutic research, trauma and supervision.
Dr. Loewy is the co-Editor in Chief of the international, peer reviewed journal 'Music and Medicine' and serves on several editorial boards including the Cochrane Palliative Care review and the Journal for Complementary and Alternative Medicine. She received her doctorate from NYU. Dr Loewy has edited several books including Music Therapy in Pediatric Pain, Music Therapy in the NICU, and she co-edited Music Therapy at End of Life and Caring for the Caregiver: Music Therapy in Grief and Trauma and Integrative Advances in Music and Medicine: Music, the Breath and Health. Dr. Loewy is a Founding Member of the International Association for Music and Medicine and she is on faculty at NYU, Hahnemann Creative Arts Therapy graduate music therapy program at Drexel University in Philadelphia, Molloy College and at the University of Barcelona.
Related Speakers View all
---
B Janet Hibbs and Anthony Rostain

Experts on Student Mental Health, Family Relationshi...

Dr. Will Cole

Leading Functional-Medicine Expert

Anthony William

New York Times Bestselling Author of "Medical Medium"

Teena Jain

Teena Jain is the founder of Depression-Guide.com an...

Thomas Insel

Neuroscientist and Psychiatrist; Former Director of ...

Adewale Troutman, MD, MPH, MA, CPH

President, American Public Health Association (APHA)...

Jack Choi

CEO of Anatomage, a company specializing on 3D medic...

Shawn Rene Zimmerman

Professional Fitness Model and Celebrity Trainer

Daphne Miller

Nutrition Explorer, Integrative Physician, & Author

Felice Dunas

Sex and Alternative Health Expert

Tony Adkins

Physician Assistant For Pediatric Neurosurgery Known...

Kimberly Noble

Neuroscientist; Pediatrician; Director of the Neuroc...

Steph Sherer

Co-founder, President & Director of Innovations at t...

Nadine Hachach-Haram

Co-Founder Proximie, NHS Clinical Entrepreneur Fello...

Dr. Connie Mariano

Former White House Physician; Rear Admiral of the U....

Dr. Aenor Sawyer

Orthopedic Surgeon; Associate Director of Strategic ...

Dr. Majid Fotuhi

Founder and Chief Medical Officer, The NeurExpand Br...

Dr. Francisco Songane

Director, Partnership for Maternal, Newborn & Child ...

Mark Kelley

Executive Vice President and Chief Medical Officer, ...

Mary Jo Gorman

Physician and Serial Healthcare Entrepreneur, CEO & ...
More like Dr.