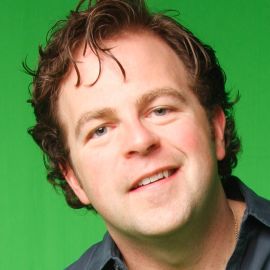 Dr. Kevin Fleming
NY Times Cited Expert & Neuro Guru
Dr. Kevin Fleming is a former neuropsychologist and current President/CEO/Founder of Grey Matters International, Inc., a unique brain-based behavior change and decision making coaching, technology, and consulting firm helping professional athletes, world leaders, top executives and other high performers do what others in the helping professions dont do---fix the irrational parts of why we don't do what we say we want to do.
Dr. Fleming has been a cited expert in The New York Times, Christian Science Monitor, CNN and other top media outlets and was asked to share his transformational insights to select cabinet members for the King of Jordan. His work has been endorsed by top faculty in both Harvard Medical and Business Schools. His first book was praised by international bestseller Richard Koch (The 80/20 Principle) and he will be featured in the upcoming release for two time NY Times bestselling author Adrian Gostick
Related Speakers View all
---
Shawn Rene Zimmerman

Professional Fitness Model and Celebrity Trainer

Tina Marie Jones

Connecting with the audience through the style of a ...

Jean Bailey Robor

Jean Bailey Robor, award-winning author and inspirat...

Hutke Fields

Principal Chief of Uvcenv Cunv Uvsel at Natchez Nati...

Nathan Ellis

Motivational speaker for diverse employee groups and...

Chris Foltz

Motivational Speaker

Kyle MacDonald

Entrepreneur featured on 20/20, ABC, CTV, CBC, CNN, ...

Mo Stegall

Global Brand Ambassador, Motivational Speaker, Bests...

Rita Young Allen

Award-winning Soloist, Teacher

Shaun Hays

Master Speed Chalk Artist

Eric Gnezda

Singer, Songwriter, Educator, Author, TV Producer & ...

Nicka Smith

genealogy. photography. and all the stuff in between.

Brian D'Ambrosio

Brian D'Ambrosio and inspiring road trips throughout...

Barry Reitman

Fast-paced, fun-filled memory improvement.

James Munton

Author/Deception Expert/Identity Theft Speaker

Kenya Kondo

Music, technology and the world

Katie Schmatz

Ohh the Possibilities...

Leon Quan (Philosophy of Brilliance)

Philosopher-Writer-Cultural Analyst

Saul Farber

Extreme Leadership

Lori La Bey

Driving Change How Caregiving is Perceived, Received...
More like Dr.