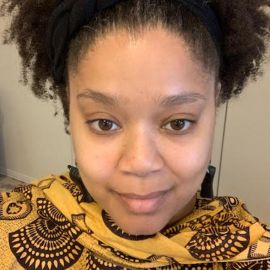 Dr. Kimya Nuru Dennis
Founder of 365 Diversity, Social-Community Activist, Sociologist & Criminologist
Kimya Nuru Dennis, Ph.D. is founder of 365 Diversity, LLC.
As a social-community activist, sociologist and criminologist, Kimya Nuru Dennis is invested in educating, training, evaluating, and assessing for-profit organizations and non-profit organizations.
As a multidisciplinary and interdisciplinary educator, trainer, facilitator, evaluator and researcher, Kimya Nuru Dennis specializes in demographic and cultural factors contributing to K-12 and colleges-universities, workforce and workplace, law-police-court-penal system, and medical-health system.
This captures a range of issues including:
Recruitment and training methods for schools, businesses, and organizations
Teaching and learning design and implementation for schools
Factors contributing to health conditions, access to health services, and health outcomes
Improving police departments, law enforcement, court system, and penal system
This reaches local, national, and international populations with focus on underserved, underrepresented, and marginalized people.
Training, workshop, evaluation, assessment, research Kimya Nuru Dennis, Ph.D. is active in the community in planning and hosting community events, presenting for community programs, serving on board of directors, and having culturally conscious mental health tables at community events.
This includes participating in interviews and guest columns for organizations such as Mental Health America of Virginia; outlets such as HuffPost Blog, ThinkProgress.org, Laura Carroll.com; newspapers Winston-Salem Chronicle and Richmond Free Press; and 88.5 WFDD NPR, Here & Now WBUR, All Things Considered on 89.7 WOSU NPR, Matt Townsend Show on BYU Radio, Strange Fruit on 89.3 WFPL.
With an investment in organizational justice and social justice, Kimya Nuru Dennis is trained in Policy Engagement Training for Researchers, Wake Forest School of Medicine Health Equity Research Opportunity (HERO) Fellowship, Wellness Recovery Action Plan (WRAP), Applied Suicide Intervention Skills Training (A.S.I.S.T.), Advanced Issues in Suicide Intervention, Soul Shop: Ministering to Suicidal Desperation (Trainee and Trainer), Mental Health First Aid Certification, safeTALK, and SafeZone. Kimya Nuru Dennis has also volunteered with Crisis Intervention Team Training (CIT).
In addition to being a criminologist and sociologist, Kimya Nuru Dennis is a childfree-by-choice sociologist invested in sexual rights and freedoms and reproductive rights and freedoms. Dr. Dennis conducted the first known study solely with childfree African diaspora in U.S. and around the world and created and taught the first childfree college course.
Born and raised in Richmond, Virginia, Kimya Nuru Dennis is a product of predominantly Black K-12 Richmond Public Schools and earned bachelor's and master's in Richmond, Virginia.
Kimya Nuru Dennis lived in North Carolina for 17 years, eight years in Raleigh to earn doctorate and nine years in Winston-Salem as faculty.
Now living in Baltimore, Maryland, Kimya Nuru Dennis's work is local, national, and international.
Videos
---
Related Speakers View all
---
Tina Eskridge

Marketing Global Excellence Lead, Microsoft & Angel ...

Jeannine Carter

Chief Innovator & Advisor, Delivering Happiness; For...

Dorianne St Fleur

DEI Strategist, Training Facilitator & Racial Equity...

Ellen Wagner

Diversity & Expat Coach; Anti-Racism Expert

Vivian Acquah

Workplace Wellness Advocate

Netta Jenkins

Diversity, Equity & Inclusion Expert, Keynote Speake...

Aiko Bethea

Founder of RARE Coaching & Consulting, Anti-Racism a...

Denise Branch

Anti-Racism Consultant, Facilitator, Advisor & Mentor

Kim Crowder

Anti-Racism Educator, Expert in Diversity, Equity & ...

Nicole Lee

Diversity, Equity & Inclusion Expert, Leadership Coa...

Leslie Aguilar

Founder, CEO & Principal Consultant with Diversity &...

Israel Greene

Leadership Trainer, Emerging Leader Coach, Diversity...

Lindsey Lunsford

Social Impact Specialist & DEI Fellow

Kiara Butler

CEO & Founder of Diversity Talks, Social Entrepreneu...

Kira Banks

Psychologist, Diversity, Equity & Inclusion Consultant

Willie Jackson

Consultant & Lead Facilitator at ReadySet

Mikki Kendall

Writer, Diversity Consultant & Feminist

Crystal Martin

Software Developer & Consultant at Slalom; Advocate ...

Deanna Singh

Social Entrepreneur, Keynote Speaker, Change Agent &...

Jennifer R. Cohen, PhD

Scientist Turned Diversity, Equity & Inclusion Entre...
More like Dr.