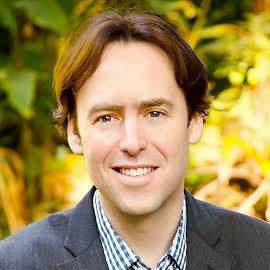 Dr. Marc Milstein
Scientist, Researcher, and Professional Speaker on Health and Wellness
Dr. Marc Milstein specializes in taking the leading science research on brain health and presents it in a way that entertains, educates and empowers his audience to live better. His presentations provide science based solutions to keep the brain healthy, boost productivity and maximize longevity. He earned both his Ph.D. in Biological Chemistry and his Bachelor of Science in Molecular, Cellular, and Developmental Biology from UCLA. Dr. Milstein has conducted research on topics including genetics, cancer biology, and neuroscience, and his work has been published in multiple scientific journals. Dr. Milstein has been quoted breaking down and analyzing the latest research in popular press such as USA Today, Huffington Post and Weight Watchers Magazine. Dr. Milstein has also been featured on TV's "Dr. Oz" show explaining the latest science breakthroughs that improve our life.
Speech Topics
---
HOW TO GET THE BEST NIGHT'S SLEEP BASED ON BRAIN SCIENCE
Feeling tired? Having trouble falling asleep or staying asleep? Are you waking up feeling exhausted? The latest research uncovers how precious sleep really is for our mental and physical health. Discover proven and simple science-based tips to maximize health and productivity by getting the best night's sleep.
In this lecture you will learn:
How to fall asleep faster and stay asleep based on how your brain works.
How to get over jet lag.
What is real and what is myth about sleep medications and sleep aids.
Actionable tips that can be used immediately to maximize sleep.
STRESS AND HOW THE BRAIN SCIENCE OF HAPPINESS, MINDFULNESS, AND MEDITATION CAN DRAMATICALLY CONTROL STRESS
Do you feel overwhelmed by your responsibilities at home and work? Do you worry about being able to do it all? Will adding one more task to your plate cause you to drop everything? We all experience stress – some of it is good and some of it is bad. But chronic stress can destroy our brains and bodies, leading to disease and dysfunction from head to toe.
In this lecture you will learn:
How we can control stress and even use stress to our advantage.
Why mindfulness is now mainstream brain science and how it is being used to treat and improve mental and physical health.
The truth about stress. What stress is good and what stress is bad.
How mindfulness can improve attention, focus, and productivity.
What is real and what is hype when it comes to mindfulness.
What exactly is mindfulness and whether there are other activities that can provide the same benefits.
HOW NOT TO GET SICK
Did your colleague just sneeze on your keyboard? Are you worried about catching his/her cold while at work? Can you NOT afford to get sick? The average person spends five years of their life with the common cold. That doesn't have to be you! Want to increase productivity and maximize health? DON'T GET SICK!
Dr. Milstein presents this talk to doctors at hospitals around the world and he can share this life-changing information with you.
In this lecture you will learn:
Immune boosting dietary choices.
The types of exercise that promote health and those that increase our chances of getting sick.
Proven science-based strategies to stay well.
What is real and what is hype in the world of not getting sick.
FYI: There are A LOT of products that are sold to keep people from getting sick that are nothing more than a waste of time and money. Find out what does work from an expert.
THE SECRET TO WELLNESS IS IN OUR GENES
Want to have more energy? Feel healthier? Be healthier? Breakthrough research is telling us that the secret to healthy living is hidden in our genes. We are gaining tremendous insights into these secrets.
In this lecture you will learn:
How our genes determine the best time of day to eat, sleep, exercise, and even take medication.
Simple, small changes in our daily routines that can have dramatic impacts on our health.
What time of day to eat, sleep, and exercise to maximize attention, focus, productivity and mental and physical health.
DRAMATICALLY IMPROVE MEMORY, FOCUS AND PRODUCTIVITY
Can't remember where you parked your car or the name of the person you just met? Do you find yourself at the refrigerator with the door open, but you can't remember what you wanted to eat? Want to improve your memory and keep your memory strong? New insights into understanding memory are providing us with scientifically proven ways to strengthen and maximize our memory.
In this lecture you will learn:
The secrets of memory champions and how we can use their science-based tricks to remember people's names, where you parked your car, left your keys, and what you wanted in that refrigerator!
Simple lifestyle changes and activities that can improve your memory.
The impact of modern technology, like cell phones and Google, on your memory.
What is real and what is hype in terms of improving memory with computer programs and brain games.
PERSUASION AND INFLUENCE AND HOW TO MAKE BETTER DECISIONS BASED ON BRAIN SCIENCE
Ever wonder why you make certain decisions in finances and relationships? Or how much of our decision-making is actually under our control? Brain research is providing incredible insight into how we make decisions, from our tough, important decisions to our mundane, day-to-day decisions. Get the scoop on how this new understanding of our brain can help us make better decisions. This breakthrough information also provides powerful insight into ethical persuasion and influence.
Dr. Milstein presents this cutting-edge field of neuroeconomics talk to wealth managers and their clients in order to provide insight into how to make better decisions based on brain science.
In this lecture you will learn:
The latest understanding on how the brain makes decisions.
How to ethically influence and persuade using proven strategies
What pitfills and traps our brains can fall into when making a decision.
How emotion, our gut, and logic impact our decisions.
How our decisions can be manipulated by very subtle influences and factors.
What we need to be aware of to make better decisions.
Take home and on the job strategies to persuade and influence.
The Neuroscience of Emotion: From Happiness to Anger to Stress and Anxiety
Insights Into Autoimmune Disorders and Inflammation
Depression: Brain Chemistry and the Latest Insights
Understanding the Brain Circuits Involved in Addiction
The Neuroscience Link Between Mindfulness and Happiness
New Insights Into Bone Health
The Brain Science of Habits: How To Make'em, How To Break'em
The Incredible World of Savants and How the Savant Brain Unlocks Secrets in Our Brains
The Microbiome: How Little Things Can Have Big Impacts on Our Health
Aging Research, Regenerative Medicine, and Stem Cells
Breakthrough Cancer Therapies
Game-changing Techniques Like Optogenetics
Understanding Alzheimer's and Dementia
Insights Into Parkinson's Disease
Personal Genomics: What DNA Can Tell Us and What it Can't
The Neuroscience of Creativity
Medical Breakthroughs on the Horizon
Related Speakers View all
---
Michael Archer

Paleontologist Michael Archer is working to bring ba...

Paul Snelgrove

Paul Snelgrove led the group that pulled together th...

Paul Nicklen

Renowned Wildlife Photographer & Conservationist

Tracey Goldstein

Virologist, Associate Director of One Health Institu...

Melody Swartz

William B. Ogden Professor in the Institute for Mole...

Adrienne Oda

Lead R&D and Manufacturing Engineer at Healionics

Prosanta Chakrabarty

LSU Associate Professor and Curator of Fishes at Mus...

Mas Subramanian

Solid-State Chemist at Oregon State University,

Dr. Hendrik Poinar

Evolutionary Biologist Specializing in Ancient DNA

Marla Spivak

Marla Spivak is an entomologist who is developing pr...

Bart Knols

Scientist, Author, Entrepreneur

Maria Flynn

President & CEO / Orbis Biosciences

Mina Bissell

Iranian-American Biologist; Known for her Research o...

Dr. William Chang

Dr. William Chang is the Chief Scientist at Baidu, I...

Dr. Tierney Thys

Marine Biologist, Educator & Filmmaker

Robert Schiestl, PhD

Professor of Pathology & Environmental Health Scienc...

Alan Aderem, PhD

Biologist; Co-Founder of the Institute for Systems B...

Kai W. Wucherpfennig, MD, PhD

Professor, Microbiology and Immunobiology, Harvard M...

Derek B. Lowe

Director in Chemical Biology Therapeutics; Author; R...

Aviv Regev

Director of the Cell Observatory & Cell Circuits Pro...
More like Dr.