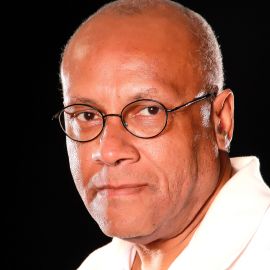 Dr. Melvin Mahone
Assistant Sociology Professor at Paine College
Dr. Melvin Mahone is a fulltime Assistant Sociology Professor, at Paine College in Augusta,Georgia. He graduated with a Ph.D. in Criminal Justice with a Special Emphasis in Corrections at Union Institute and University, in Cincinnati in 2002. Dr. Mahone started working in criminal justice in 1972, as a Federal Protective officer for GSA. Dr. Mahone was employed for the Bureau of Prisons as a Correctional Officer and Correctional Treatment Specialist. He then went on to become a Florida State Probation and Parole Officer in 1982. After that he worked briefly as a Illinois State Parole Agent. He started working as an Investigator for a private law firm as a Process Server. After that he was employed as a Mental Health Worker, and as a Drug Counselor. He then went on to be employed as a Social Services Career Trainee for the state of Illinois. He was a Resident Advisor briefly.
After training for the above positions in criminal justice, Dr. Mahone then started teaching at a multiplicity of college and universities. He was in management at Taylor Business Institute, in Chicago, Illinois as a Dean. He was a Coordinator in Criminal Justice at Olympic College, in Bremerton, Washington. He then went on to become employed at various colleges and universities as an Adjunct Professor before becoming employed at Paine College. He was a full-time Associate Professor in Criminal Justice, at University of the Cumberlands, in Williamsburg, Kentucky before being employed at Paine College fulltime. Dr. Mahone now makes his home in Grovetown, Georgia with his wife Patricia Mahone.
Related Speakers View all
---
Mark Granovetter

Joan Butler Ford Professor of Sociology at Stanford ...

Kathryn Edin

Sociologist & Bloomberg Distinguished Professor at J...

Victor Rios

Educator, Author, & Creator of Project GRIT

Eduardo Bonilla Silva

Professor of Sociology at Duke University & Author o...

Ruha Benjamin

Sociology & African American Studies Scholar; Author...

James Garbarino

Author, Psychologist, Expert on Violence & Children;...

Tressie McMillan Cottom, Ph.D.

Award-Winning Associate Professor of Sociology at Vi...

David R. Dow

David R. Dow has defended over 100 death row inmates...

Jonathan Metzl

Professor of Sociology & Psychiatry, Director of the...

Juliet Schor

Professor of Sociology at Boston College

Jack Levin

Author, Sociologist & Researcher on Murder, Prejudic...

Gil Eyal

Professor of Sociology at Columbia University; Autho...

Rae Pica

Early Childhood Education Consultant, Author

Mark S. Zaid

Attorney

Alex S. Vitale

Author of "The End of Policing," Professor of Sociol...

J. Douglas Holladay

Adjunct Professor at Georgetown University & Co-Foun...

Corey Brettschneider

Author, Professor

Anthony Kronman

Sterling Professor at Yale Law School

Dr. Omar Simpson

Nationally Recognized Motivational Speaker, Student ...

Mike Seidenberg

Professor & Author of "Language at the Speed of Sigh...
More like Dr.