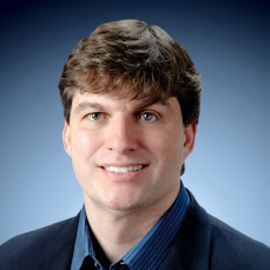 Dr. Michael Burry
Hedge Fund Manager and Physician; Diagnosed with Asperger's Syndrome
Michael Burry is founder of the Scion Capital LLC hedge fund, which he ran from 2000 until 2008, when he closed the fund to focus on his own personal investments. Burry was one of the first investors in the world to recognize and invest in the impending subprime mortgage crisis. Author Michael Lewis profiled him in his 2010 book "The Big Short: Inside the Doomsday Machine," and he was featured in Gregory Zuckerman's 2009 book "The Greatest Trade Ever: How John Paulson Bet Against The Markets and Made $20 Billion." Kip Oberting, of KVO Capital Management, has described Burry as "a risk avoider."
Burry has described his "natural state" as an outsider who "just likes to find my own ideas", saying, "no matter what group I'm in or where I am, I've always felt like I'm outside the group, and I've always been analyzing the group."
His fund returned 61% annualized between 2000 and 2008, when he closed the fund.
Burry attended University of California at Los Angeles for his undergraduate degree, graduated from Vanderbilt University School of Medicine and did his residency in neurology at Stanford Hospital. While off duty at night, he worked on his lifelong hobby, which was an interest in financial investments. As of 2012 he was managing his own investments, which included almond farms in California, "a fancy way to essentially invest long-term in water."
Burry is married with children and lives in California. He has been diagnosed with Asperger's syndrome, as has his son.
Videos
---
Related Speakers View all
---
Ramon Casadesus-Masanell

Professor of Business Administration at Harvard

Christina Qi

Co-Founder & Partner of Domeyard LP, Forbes 30 Under...

Erik Kobayashi-Solomon

Specialist in Climate Change Investing, Corporate Va...

Andreas M. Antonopoulos

Security & Distributed Systems Expert, Coder, Entrep...

Ronan Ryan

Chief Strategy Officer at IEX, Subject of Michael Le...

Jez Humble

Founder & Former CTO of DevOps Research & Assesment,...

Gavin Andresen

Chief Scientist at the Bitcoin Foundation

David Einhorn

Hedge Fund Manager; Founder and President of Greenli...

Harris H. Simmons

Chairman, President and CEO Zions Bancorporation

Tim Rutten

Marketing and Sales Manager, New Business Developmen...

Patricio Bichara

Senior Analyst ,IGNIA Partners LLC

Zachary Sternberg

Managing Partner,Spruce House Capital

Ben Knelman

Founder, CEO ,Juntos Finanzas

Heraldo Suero

CEO & Founder,In Crescendo

Thierry Malleret

Co-Founder & Author of the Monthly Barometer, A News...

Cenk Aydin

Founder & Managing Partner Halikarnas Financial Ser...

Dmitry Vasilkov

Member of the Board,OilTech

Saleh Al Khulaifi

General Manager,Bedaya Center

Yamen S. Al Hajjar

Public Policy & Gov Affairs,Google

Chip Johnson

Sr. Associate,Falfurrias Capital Partners
More like Dr.