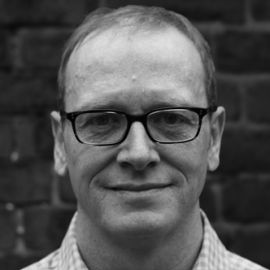 Dr. Michael Evans
Health Care & Medical Expert
Dr. Michael Evans received his BA in English Literature from McGill University and his MD from McMaster University. He is a family physician and runs a busy inner-city practice and is an Associate Professor in the Department of Family & Community Medicine.
Dr. Evans is currently launching The Health Media & Innovation Lab at the new Li Ka Shing Knowledge Institute of St. Michael's Hospital. This will be the first centre of its kind in Canada and will bring together leaders in innovation, design, media, technology and marketing with clinicians and researchers to improve patient education and self-care.
Dr. Evans' is the health columnist for the Life section of the Globe & Mail, a regular commentator on the CBC Newsworld and the Chief Editor of the Province of Ontario's health website for the public, HealthyOntario.com, which won the "Webby" for "best government website in the world".
Dr. Evans launched the renowned Mini-Med School at the University of Toronto in 2004. The Mini-Med School graduates 1000 laypeople annually after attending five interactive weekly sessions with the University's best speakers on medicine. The program has been made into a series for TVO, featured weekly in the Toronto Star, Maclean's, the Globe & Mail, and CBC radio. Dr. Evans won the 2007 "Healthy U of T" award for the impact of the program on the Toronto community.
Dr. Evans holds many past and current positions regarding knowledge translation to front line clinicians, consumers, and policy makers. He is a founding member of the Centre for Effective Practice, was chair of the provincial guideline service (OPOT), Scientific Officer for Knowledge Translation and Exchange at the Canadian Institute for Health Research, is a member of the Canadian Expert Drug Advisory Committee and Vice-Chair of the Canadian Optimal Medication and Utilization Service.
Finally, Dr. Evans is Chief Editor of the 2006 Mosby Family Practice Sourcebook, the fastest selling textbook for front-line clinicians in Canada, and founder of Health Knowledge Central.
Dr. Evans is asked to speak and present internationally on a variety of topics that intersect around primary care, knowledge management, evidence-based medicine, and consumer self-management.
The Made to Order, Mini Med School
    A multi-media, interactive presentation designed to increase awareness and inspire action toward personal health care, prevention and well being.
Health 2.0: How Medicine, Media, Personal Decisions, Behaviours, and Stories are Creating a Whole New Way of Navigating Health Care
    In this talk Dr. Mike Evans draws on the breadth of his experience, from seeing patients in a busy urban practice, to founding the Mini-Med School at the University of Toronto, to his role as chief editor of the provincial health portal, health columnist for the Globe and Mail newspaper, and health advocate, influencing federal and provincial policy and research initiatives. These experiences are now fusing with the launch of the Health Media & Innovation Lab at the new Li Ka Shing Knowledge Institute where Dr. Evans is leading a "collaboratory" to revolutionize the way people make health decisions. By bringing together media companies, designers, filmmakers, expert patients, policy makers, researchers, marketers, and clinicians, the HMIL will create and evaluate knowledge therapy. Participants will learn how web 2.0 makes a difference, how stories trump data, AND, how relationships trump stories.
The Science of Making Everyday People Have Better Lives
    In this talk Dr. Mike Evans looks not at the science of what makes clinically depressed or anxious people better, but instead walks us through what makes us typical - up and down, sometimes blowing it, sometimes nailing it, usually OK, but sometimes not, second guessing, wish we were exercising more - average people even better. What does the research say about resilience, happiness, love, peers, stress, and your neighbourhood? Come find out.
Getting the Best Second Opinion from Dr. Google
    In this wild and wooly multimedia tour, Dr. Mike Evans leads you through the best virtual destinations for the best medical advice. Common conditions (e.g. back pain, insomnia, weight loss, stress management, joint pain, addiction, etc.), prevention, diagnosis, are all touched upon. Dr. Evans draws on his experience as Director of the Health Media & Innovation Lab, Chief Editor of the provincial health portal, HealthyOntario.com, and founding director of Mini-Med School to guide you to the best quality sites from around the world.
Related Speakers View all
---
Bennett Levitan

Director of Epidemiology at Janssen R&D Pharmaceutic...

Dennis Kelly

7th degree Black Belt, 6 time world champion, peak p...

David Katz

Nutritionist and Founding Director of the Prevention...

Dike Drummond

Physician Coach & CEO of TheHappyMD.com

Jessie Pavelka

One of the New Trainers on NBC's "The Biggest Loser"

Tyler Lepley

Star of Tyler Perry's "The Haves and Have Nots" on OWN

Eric Harr

Founder & CEO of Make a Stand, Inc.

Jordan Shlain

Health Advisor at The Aspen Institute

Steven Nissen

Cardiologist, Researcher and Patient Advocate; Chair...

Manny Alvarez

Cuban-American OB-GYN & Fox News Senior Medical Con...

Steve Gullans

Scientist, Entrepreneur and Investor; Discusses Drug...

Francois Nader

President and CEO of NPS Pharmaceuticals

Will Dean

Founder and CEO of Tough Mudder, the Premier Obstacl...

Dr. Rob Berberian

Founder of Whole Health & Soul; Recently Featured on...

Steven Stein

Emotional Intelligence Expert; Author of "The EQ Edg...

Adam Lowy

Founder & Executive Director of Move For Hunger

Elaine LaLanne

Wife of Jack LaLanne, Health and Fitness Speaker

Alexander Taussig

Principal,Highland Capital Partners

Kevin Breel

Stand Up Comic & Mental Health Activist

Don Mann

Former Navy SEAL Team SIX Commando, Renowned Athlete...
More like Dr.