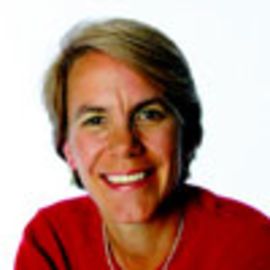 Miriam Nelson, Ph.D., author of the international bestsellers, "Strong Women Stay Young", "Strong Women Stay Slim", "Strong Women, Strong Bones", and "Strong Women Eat Well", is Director of the Center for Physical Activity and Nutrition and Associate Professor of Nutrition at the Friedman School of Nutrition Science and Policy at Tufts University. She holds a Ph.D. in nutrition from Tufts University. Nelson is a fellow of the American College of Sports Medicine, an honor reserved for those who have demonstrated superior leadership and research in the field of exercise.
Nelson's best-selling books, which are published in 13 languages, have sold over one million copies worldwide. "Strong Women, Strong Bones" received the esteemed "Books for a Better Life Award" for best wellness book of 2000 from the Multiple Sclerosis Society. "Strong Women Eat Well" was released in July of 2001. Dr. Nelson's newest book "Strong Women and Men Beat Arthritis" is due for release April 12th, 2002.
In August 2001, Nelson appeared in her own PBS special entitled "Strong Women Live Well," which focused on the benefits of exercise and nutrition for women's health. She has been featured on many television and radio shows including The Oprah Winfrey Show, The Today Show, Good Morning America, CNN, Fresh Air, and the Discovery Channel.
For the past 12 years, Nelson has been principal investigator of studies on exercise and nutrition for older adults; work supported by grants from the National Institutes of Health and private foundations. In 1994, Nelson was named a Brookdale National Fellow, a prestigious award given annually to only five or six young scholars deemed to be future leaders in the field of aging. She was awarded a Bunting Fellowship at the Mary Ingraham Bunting Institute at Radcliffe College for 1997-1998. In 1998 Nelson received the Life Time Achievement Award from the Massachusetts Governor's Committee on Physical Fitness and Sports.
Speech Topics
---
Exercise, Nutrition and Women's Health
Everything You Need to Know About Osteoporosis
Strong Women and Men Stay Young