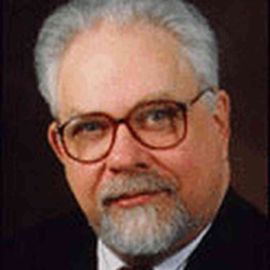 Richard W. Bulliet is Professor of Middle Eastern History at Columbia University where he also directed the Middle East Institute of the School of International and Public Affairs for twelve years. Born in Rockford, Illinois, in 1940, he came to Columbia in 1976 after undergraduate and graduate work at Harvard and eight years as a faculty member at Harvard and Berkeley.
He is a specialist on Iran, the social history of the Islamic Middle East, and the 20th century resurgence of Islam as a political movement. He has also written extensively on the subject of human-animal relations – The Camel and the Wheel (1975) and Hunters, Herders, and Hamburgers (2005) – and is the author of four novels set in the Middle East. Since 2001 Professor Bulliet has been particularly active in worldwide efforts to improve contact and cooperation among different cultures. His 2004 book The Case for Islamo-Christian Civilization has been widely recognized as a positive contribution in this area. It has been translated so far into Arabic, French, Italian, and Greek.
Professor Bulliet has traveled in almost all parts of the Muslim world from Morocco to Indonesia. His expertise is frequently called on for media appearances and public events, and his op-ed articles, distributed by agenceglobal.com, have appeared in The International Herald Tribune, NRC Handelsblad (Netherlands), La Nacion (Argentina) and many Internet sites.
Videos
--- Related Speakers View all
---
Lesley Hazleton

Author of "The First Muslim," a New Look at the Life...

Reid Hoffman

Co-Founder & Former Executive Chairman of LinkedIn; ...

Daniel Pipes

Foreign Policy Expert & President of The Middle East...

John Cantwell

John Cantwell, Guest Writer / United States / Supers...

Jon Bergmann

Pioneer of the Flipped Class Movement & Bestselling ...

Jeff Raider

Co-Founder & Co-CEO of Harry's; Co-Founder of Warby ...

Mr. Michael Royce

Executive Director, the New York Foundation for the ...

Mr. David Lewis

Architect, Lewis.Tsurumaki.Lewis

Mr. Mark Angelson

Former Chairman and CEO, World Color Press

Mr. Josh Margolis

Co-Chief Executive Officer, CantorCO2e

Mr. Enoc Perez

Artist

Alex Katz

American Figurative Artist

H.E. Urmas Paet

Estonian Politician, Former Minister of Foreign Affa...

His Excellency Mikheil Saakashvili

Governor of Ukraine's Odessa Oblast, former Presiden...

H.E. Jan Peter Balkenende

Partner Corporate Responsibility at EY, Professor at...

Dr. Paul Sullivan

Professor of Economics, National Defense University;...

Dr. John Felmy

Chief Economist, American Petroleum Institute

Dr. Eckart Woertz

Director, Gulf Research Center

Dr. Eric Bonabeau

CEO and Chief Scientific Officer, Icosystem Corporation

Dr. Charles Calomiris

Henry Kaufman Professor of Financial Institutions at...
More like Dr.