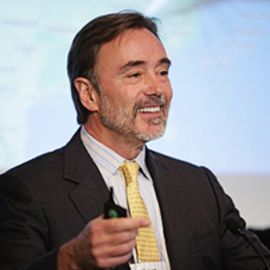 Dr. Robert Anda
Speaker, Consultant, Adverse Childhood Experiences Researcher
Dr. Robert Anda conducted research in disease surveillance, behavioral health, mental health and disease, cardiovascular disease, psychosocial origins of health-risk behaviors, and childhood determinants of health.
In the early 1990's, Anda began a collaboration to investigate child abuse as an underlying cause of medical, social, and public health problems. This effort lead to a large-scale study funded by the CDC to track the effects of childhood trauma on health throughout the lifespan. They called it the Adverse Childhood Experiences Study (ACE Study). The data showed that patients clearly showed that adverse childhood experiences (ACEs), were common; that they had a profound negative effect on health and well-being; and were a prime determinant of the past, current and future health behaviors, social problems, disease incidence, and early death in the study population. These findings have resulted in more than 70 publications in major medical and public health journals. The ideas from this work are now influencing the design of similar research around the world.
His time is increasingly devoted to traveling the nation to consult and speak with leaders in public health, medicine, corrections, judicial and social service systems and with local, state, national, and international organizations about the ACE Study. He is showing how its findings are useful to inform programs, policy, and legislation to prevent disease and disability.
Rob is the author of more than 200 publications, including numerous government publications, and book chapters, and has received numerous awards and recognition for scientific achievements. He has appeared in national newspapers and television networks and is frequently invited to speak about the ACE Study and his experiences around the country working on applications of ACE Study concepts.
Videos
---