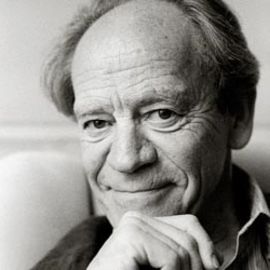 Dr. Torsten Wiesel
Vincent and Brooke Astor Professor Emeritus and President Emeritus, The Rockefeller University
Torsten N. Wiesel is the Vincent and Brooke Astor Professor Emeritus and President Emeritus of the Laboratory of Neurobiology at The Rockefeller University.
He received his M.D. from Karolinksa Institute in 1954. He has been President-emeritus at Rockefeller University since 1998, when he stepped down after seven years of service as Rockefeller's president. Under his leadership 30 new laboratories conducting vanguard research in key areas of biology, chemistry and physics were added, and the renowned Aaron Diamond AIDS Research Center joined with Rockefeller in 1996. Professor Wiesel joined the Rockefeller faculty in 1983 to head a new laboratory of neurobiology, and later that year he was named the university's Vincent and Brooke Astor Professor. Prior to that he was on the faculty at Harvard Medical School and Chairman of the Department of Neurobiology.
In 1998 Professor Wiesel was elected president of the International Brain Research Organization, which is based in Paris, and was named Secretary General of the Human Frontier Science Program in 2000. He also serves on numerous Boards, including Chair of the Board of Governors of the New York Academy of Sciences.
In 1981 Professor Wiesel shared the Nobel Prize in Physiology or Medicine for studies of how visual information collected by the retina is transmitted to and processed in the visual cortex of the brain. He received the Presidential Award from the Society for Neuroscience in 1998. He is a member of the National Academy of Sciences where he presently serves as member of the Council. Since 1994 he has been the Chair of the Committee of Human Rights, NAE and IOM.
He is also a recipient of the National Medal of Science, the United States' highest honor for scientific achievement, and of the Presidential Award from the Society for Neuroscience.
Videos
---
Related Speakers View all
---
Dr. Van Wedeen

Associate Professor in Radiology, Harvard Medical Sc...

Dr. Solomon Assefa

Research Scientist, Thomas J. Watson Research Center...

Brynn Winegard

Business & Brain Science Expert

Molly Crockett

Globetrotting Neuroscientist investigating altruism,...

Gijs van Wulfen

Founder of the FORTH Innovation Method

Dr. Todd Evans

Professor and Vice Chair or Research, Department of ...

Moran Cerf

Neuroscientist & Business Professor at the Kellogg S...

Paul Snelgrove

Paul Snelgrove led the group that pulled together th...

Olympia LePoint

Award-Winning Rocket Scientist, Self-Help Author & H...

Graeme Moffat

VP of Scientific & Regulatory Affairs, The Brain Sen...

Jeff Huber

CEO of cancer diagnosis company Grail

Fei-Fei Li

Professor, Computer Science Dept, Stanford & Co-Dire...

Thom Mason

Laboratory Director, Oak Ridge National Laboratory

Dr. Yemi Adesokan

Founder and CEO, Pathogenica, Inc.

Dr. Vincent Aleven

Associate Professor, Human-Computer Interaction Inst...

Dr. Stephen M. Kosslyn

Founding Dean,The Minerva Schools at KGI.

Read Montague

An American neuroscientist and popular science autho...

Fiorenzo Omenetto

Professor of Biomedical Engineering; Physicist

Ryan Janzen

Scientist, Engineering Researcher, & Entrepreneur; C...

Dario Gil

Director of IBM Research and Former VP of AI & Quant...
More like Dr.