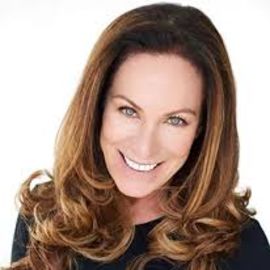 Dr. Tracey Wilen
Prominent Thought Leader and Speaker on the Impact of Technology on Society, Work and Education
Dr. Tracey Wilen is a researcher and speaker on the impact of technology on society, work, and careers. A former visiting scholar at Stanford University, she has held leadership positions at Apple, HP, Cisco Systems and the Apollo Group. She has been an adjunct professor for Bay area colleges teaching classes in business, technology and women's workforce topics.
​ Dr. Wilen has authored or co-authored 13 books, including "Career Confusion; 21st Century Career Management in a Disrupted World" named Bloomberg's top business book for 2018, "Digital Disruption; The Future of Work, Skills, Leadership, Education and Careers in a Digital World". "Employed for Life, 21st. Century Career Trends", "Women Lead: Career Perspectives from Workplace Leaders" and "Society 3.0: How Technology Is Reshaping Education, Work, and Society".
​ She has appeared on CNN, Fox, and CBS News, and in the Wall Street Journal, the Chicago Tribune, Forbes, the Los Angeles Times, and USA Today. She is a regular guest on radio and TV shows across the US as an expert contributor.
​ Dr. Wilen was named San Francisco Woman of the Year and honored by the San Francisco Business Times as the most Influential Woman in Bay Area Business. She was nominated by Women in Technology in 2018 as Women Advocate of the Year. In 2019 she was awarded Influential Women's Advocate in Business award and Best Thought Leadership Business Consultancy award by AI Global Media.
Videos
---
Speech Topics
---
Society 3.0- The Future of Work, Skills, and Careers in a Technology Driven World
Rapid changes in society and technology have changed work, talent management and employment. The modern workplace requires that individuals and firms both actively engage in workforce preparation for future employment to ensure personal, corporate, and national prosperity. This multimedia presentation focuses on the current forces that impact work and skills and careers. This visual presentation will illustrate how industries such as healthcare, media, manufacturing, automotive etc. have been transformed in a relatively short period of time with advice for both employers and employees. Key learning from the book "Society 3.0" are included.
Societal Changes - How globalization and societal forces have created a new workplace.
Technology Innovations - What technologies are changing the work, skills and careers?
The Future of Work – What will work look like in 2020?
Future Skills – What new skills are required in a digital world?
Evolution of Education- How do we shift from a classical world to a digital world?
The Future of You – How you can stay employed for life.
Gender and Generations drive new forms of leadership (Women Lead)
For future leadership, look to women and our younger generation. New research shows women outperform men on most executive competencies. Managers of both genders rate women higher than men on a wide range of leadership skills, including communication, collaboration, and problem solving. This multimedia presentation highlights findings from the new book "Women Lead", which includes interviews with 200 women leaders and surveys of more than 3000 male and female managers across multiple industries.
Participants will learn: Future Leaders – How work and leadership is changing, paving the way for new leaders.
Leadership - Why women leaders will lead the future of work.
Generations - How younger generations are driving new leadership practices in the modern workplace.
Gender - Why gender matters less and quality leadership means more.
Skills - What skills and attributes will help future leaders stay more competitive.
Business Negotiating- Why women are critical at the negotiating table.
Personal Negotiations- Women frequently note that they don't like to negotiate for salary and promotions. Tips on creating your personal success.
Future - What steps women and men can take to become more innovative leaders.
Employed for Life
Rapid changes in society and technology have changed the workforce and employment. Today there are new pressures on workers to change the way they prepare and plan for modern day careers. These changes also require employers create work environments that ensure a qualified workforce. This multimedia presentation include highlights from the book "Employed for Life, 21st Century Career Trends". "Employed for Life" focuses on 10 trends that impact jobs and careers in a digital world. Using multimedia and current industry examples this speech can be customized to your unique workforce needs.
Topics covered can include:
Societal Changes - How globalization and societal forces have created a new workplace.
Technology Innovations - What technologies are changing the workforce and careers?
The Future of Work - How individuals and organizations can adapt to ensure a sustainable workforce.
Future Careers - How education, skills, and technical proficiency ensures continued employment.
The Future of You - Learn how you can plan to stay employed for life.
Digital Disruption the Future of work, Leadership and Careers in a technology based world
Working From Home; the New Normal
Virtual presentations/webinar on how to manage a virtual team with success
Related Speakers View all
---
Karen Cator

President & CEO of Digital Promise; Former Director ...

Malcolm London

Young Poet, Educator, Activist & TED Speaker Known F...

Kanya Balakrishna

Co-Founder & CEO of The Future Project

Jaime Casap

Former Chief Education Evangelist at Google

Anthony Colannino

International Center for Leadership in Education Sen...

Shama Hyder

CEO of The Marketing Zen Group

Olympia LePoint

Award-Winning Rocket Scientist, Self-Help Author & H...

Jim Brazell

Technology Forecaster, Venture Accelerator, STEM Adv...

Rebecca Kantar

Founder and CEO of Imbellus

Katherine Kuchenbecker

Assistant Professor in the Mechanical Engineering an...

Mina Bissell

Iranian-American Biologist; Known for her Research o...

Leslie Dodson

Reporter & Videographer Covering International Finan...

Dyana Valentine

Oracle & Entrepreneur; Founder of WHY and creator of...

Ben Casnocha

Award-Winning Entrepreneur, Silicon Valley Executive...

Erin Gruwell

Founder & Executive Director of the Freedom Writers ...

Kandice Sumner

Educator & TED Speaker

Hunter Boylan

Former Director of the National Center for Developme...

Ashley Michelle Berry

Anti-Bullying Advocate, Actress, TV/Radio Host and P...

Debbie Millman

Writer, Educator, Artist, Brand Consultant & Host of...

Brenda Louise Romero

Award-Winning Game Designer & Developer
More like Dr.