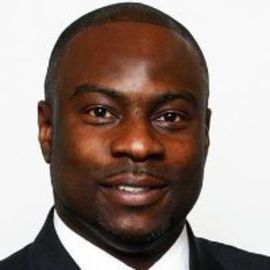 Dr. Vernet A. Joseph
International Speaker; Best-Selling Author, Radio Host, America's #1 Productivity Speaker, Strategist & Consultant and Retired U.S. Army Chief Warrant Officer Four
Dr. Vernet A. Joseph is America's #1 Potential, Passion & Productivity Speaker, Strategist & Consultant. An award winning serial entrepreneur, and bestselling author of 5 books, Dr. Vernet is also a Veteran Transition Expert. He's also the Founder and CEO of Live To Produce Enterprises, LLC, President of Gigaré Lifestyle Magazine, Life/Relationship Coach, and Radio Host of "Productivity 360 with Dr. V," and Co-host of "Relationships 3D."
An international thought leader, international speaker, Dr. Vernet retired from the U.S. Army as a CW4 after 20 years of highly decorated/combat service. In the past decade, Dr. Vernet has trained millions of people in over over 50 countries on 6 different continents.
One of the most requested Business Strategists, Dr. Vernet helps entrepreneurs and business owners maximize their productivity. His national recognition includes: one of the top 40 Productivity Experts to follow on Twitter, Executive Professional of the Year, HERO of Women's Entrepreneurs of America and he was recently named Black Wall Street Phoenix Arizona Entrepreneur of the Year. 
A devoted husband to his wife, Dr. Lynette Joseph for over 19 years, he's also a dedicated father to his beautiful daughters Dominique and Renee.   As a son of immigrants from Haiti, considered as one of the poorest countries in the world; Dr. Vernet quickly learned the value of productivity and empowerment. After losing his mother to sickle cell anemia in 1994, he vowed to help others reach their maximum potential. Losing his mother at such an early age made him truly refocus on what is really valuable and important in life. He attributes his tireless work ethic and service to humanity from watching his father act as an Ambassador to Haiti. Together the Joseph men have served a combined 100 + years of military service to date. It's not a surprise that Dr. Vernet is a leader who trains other leaders how to produce and serve.   Dr. Vernet is a Honorary HERO Spokesperson for the Women Entrepreneurs of America Inc., Demonstrated Master Logistician by the International Society of Logistics Engineers, Logistics Transformation and Change Management and the Army Logistics University Sponsored by Pennsylvania State University to name a few. Dr. Vernet holds 6 degrees in multiple concentrations.
Live 2 Produce, LLC is a veteran-owned, global thought provoking consulting company, committed to building individuals, organizations and corporations to produce productive citizens. The focal point is to help increase their bottom line, transform their performance and productivity for maximum results. Dr. Vernet founded, Live To Produce Enterprises, LLC based on his living in full expectation (L.I.F.E.) philosophy. "He has based the company on four core elements: legacy, influence, focus and execution."   Dr. Vernet is a student of productive living and it shows. His global reach proves his influence on others. A simple philosophy, ""Live In Full Expectation, through Legacy, Influence, Focus & Execution."" His mission is to help individuals, organizations and companies groom productive citizens for peak performance. His passion for development, expansion, and productivity is why he is dedicated to helping others through books, seminars, and countless other avenues. Live To Produce Enterprises, LLC is a company that is dedicated to developing tomorrow's productive citizens for life.
Videos
---
Speech Topics
---
Leadership; Diversity & Inclusion; Relationships; Peak Performance
Extreme Productivity "Cultivating The Right Habits"
The Rewards of Focus "Leap Into Your Destiny"
DOMINATION - Playing To Win "Think BIG"
Maximizing The Choices of Life "Multiple Avenues of Approach"
The Power of Decisions "One Step From Greatness"
It's Possible "How To Believe Beyond What Is Seen"
Related Speakers View all
---
Marshall Goldsmith

Executive Educator & Coach; Best-Selling Author of "...

David Snyder

Business Author, International Thought Leader and Co...

Mark DeVolder

Change Management & Employee Engagement Expert

Jack Uldrich

Global Futurist & Author

Haydn Shaw

Expert in Generational and Cross-functional Roles, C...

Libby Gill

Leadership Expert, Executive Coach & Award-Winning A...

Dr. Michelle Rozen

Change Expert, Author & Huffington Post Writer

Steve Cadigan

Founder & CEO of Cadigan Talent Ventures LLC; Co-Fou...

Jack Zenger

Co-Founder and CEO of Zenger Folkman; Expert on Lead...

Scott Steinberg

CEO of TechSavvy Global, Strategic Innovation Consul...

John P. Kotter

Leadership & Change Management Guru

Tom Flick

Former Pro Athlete & Leadership Expert

Bill Benjamin

Emotional Intelligence, Performance & Leadership Expert

Linda Crill

Motivational Speaker, Change & Reinvention Strategis...

Patty McCord

Expert Human Resources Consultant, Author & Former C...

Michael Bungay Stanier

Author of Do More Great Work and Innovative Expert o...

Thomas Kolditz

Brigadier General (Ret.) Professor at Yale School of...

Mike Walsh

CEO of Tomorrow; Global Nomad & Futurist; Bestsellin...

Dr. Sheila Murray Bethel

Global Leadership, Change, Motivation Expert; Author...

Jodi Bondi Norgaard

Founder of Dream Big Toy Company & Creator of Go! Go...
More like Dr.