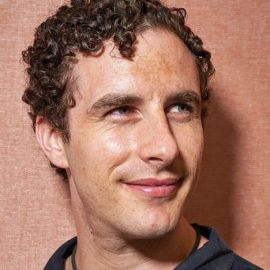 (Eric) Glen Weyl uses ideas from political economy to develop social technology for widely-shared prosperity and diverse cooperation. These ideas have inspired a social movement, RadicalxChange, that convenes activists artists, entrepreneurs and researchers using information technology and market mechanisms to create a richer and more equal society. Glen helps catalyze this collaboration as Founder and Chair of the RadicalxChange Foundation. In his day job as Microsoft's Office of the Chief Technology Political Economist and Social Technologist (OCTOPEST), Glen advises Microsoft's senior leaders on the relationship between the global political economy and the future of technology and leads a group of socially-engaged communicator-researchers who are working to imagine and communicate a pluralistic future for technology that empowers human collaboration, creativity and communication.
Related Speakers View all
---
Anil Gupta

Leading Expert on Strategy, Globalization and Emergi...

Afra Raymond

Afra Raymond is President of the Joint Consultative ...

Richard D. Wolff

Author, Economist & Professor of Economics Emeritus ...

Jon Huntsman, Jr.

Former United States Ambassador to Russia, Former U....

Daniel Altman

Sports Analytics & Strategy Expert

Dr. Anthony Fauci

Director, National Institute of Allergy and Infectio...

Muhammad Yunus

Nobel Peace Prize Laureate & Founder of Grameen Bank...

Joseph Stiglitz

American Economist, Professor at Columbia Universit...

Jeremy Rifkin

Leading Global Technologist, Futurist, Authority on ...

Ian Bremmer

Political Scientist, Author, Entrepreneur, Lecturer

Veronique de Rugy

Senior Research Fellow at the Mercatus Center at Geo...

Helima Croft

Managing Director & Global Head of Commodity Strateg...

Jesse Norman

British Politician & Author of "Adam Smith: What He ...

Ed Balls

Global Economist, Former Chair of the International ...

Margrethe Vestager

EU Commission European Commissioner for Competition

Daniel Susskind

Economist & Co-Author of "The Future of the Professi...

Thomas Woods

Leading Libertarian Thought Leader, American Histori...

John Delaney

U.S. Representative for Maryland's 6th Congressional...

David C. Korten

American Author, Political Activist, Prominent Criti...

Dr. Scilla Elworthy

Founder of the Oxford Research Group
More like E.