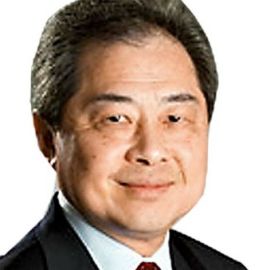 Edward C. Chow
Senior Fellow, Energy and National Security Program
Edward Chow, a senior fellow in the Energy and National Security Program at CSIS, is an international energy expert with more than 30 years of oil industry experience. He has worked in Asia, the Middle East, Africa, South America, Europe, and the former Soviet Union. He has developed policy and business strategy and successfully negotiated complex, multibillion-dollar international business ventures. He specializes in oil and gas investments in emerging economies. He has advised U.S. and foreign governments, international oil companies, multinational corporations, multilateral agencies, and international financial institutions. He also teaches part-time at the Elliott School for International Affairs at George Washington University.
Chow spent 20 years with Chevron Corporation in U.S. and overseas assignments. He was head of international external affairs at headquarters in California. He played a leading role in negotiating international commercial agreements. While he was Chevron's principal international representative in Washington, he worked closely with the White House, Capitol Hill, federal departments and agencies, foreign governments, international financial institutions, and the foreign policy community on international economic policy affecting worldwide energy investments. Between 1989 and 1991, he was based in Beijing as Chevron's country manager for China. Chow is a graduate of Ohio University with a bachelor's degree in economics and a master's degree in international affairs. He has published articles in leading academic and foreign policy journals on global energy developments, spoken on energy at conferences in the United States, Europe, and Asia, and appeared in major international media.
Videos
---
Speech Topics
---
ENERGY AND NATIONAL SECURITY
Related Speakers View all
---
Sarah O. Ladislaw

Co-Director and Senior Fellow, Energy and National S...

Sharon Squassoni

Director and Senior Fellow, Proliferation Prevention...

David Santoro

Senior Fellow for Nonproliferation and Disarmament, ...

Yu Ye

Visiting Fellow, Freeman Chair in China Studies

Jane Nakano

Fellow, Energy and National Security Program

Sadika Hameed

Fellow, Program on Crisis, Conflict, and Cooperation

J. Christopher Daniel

Senior Associate (Consultant), Global Health Policy ...

Persis Khambatta

Fellow, Wadhwani Chair in U.S.-India Policy Studies

Stephanie Sanok

Deputy Director and Senior Fellow, International Sec...

Gerald Hyman

Senior Adviser and President of Hills Program on Gov...

Ernest Z. Bower

Senior Adviser and Chair for Southeast Asia Studies

Scott Aughenbaugh

Deputy Director, Strategic Futures, CSIS

Sergey Markedonov

Visiting Fellow, Russia and Eurasia Program

Guy Ben-Ari

Deputy Director and Senior Fellow, Defense-Industria...

Kristin Fisher-Goodwin

Military Fellow, Project on Nuclear Issues, Internat...

Bryan H. Cannady

Military Fellow, International Security Program

Anthony H. Cordesman

Arleigh A. Burke Chair in Strategy

Rick "Ozzie" Nelson

Director, Homeland Security and Counterterrorism Pro...

Ralph A. Cossa

CSIS Trustee

David Pumphrey

Deputy Director and Senior Fellow, Energy and Nation...
More like Edward