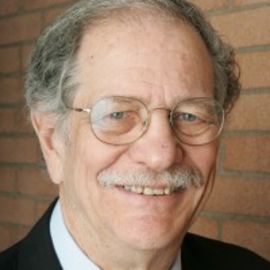 Edward Lawler
Distinguished Professor of Business; Director of the Center for Effective Organizations, Marshall School of Business
Edward E. Lawler III is Distinguished Professor of Business at the University of Southern California Marshall School of Business and founder and director of the University's Center for Effective Organizations (CEO). CEO has been recognized by Fortune and other publications as one of the country's leading management research organizations.
Professor Lawler has been honored as a major contributor to theory, research, and practice in the fields of human resources management, compensation, organizational development, and organizational effectiveness.
BusinessWeek has proclaimed Lawler one of the top six gurus in the field of management, and Human Resource Executive called him one of HR's most influential people. Workforce magazine identified him as one of the 25 visionaries who have shaped today's workplace over the past century. National television appearances include The Today Show, CNN, MSNBC, and CNBC.
Professor Lawler is the author and co-author of 52 books and over 450 articles. His book, "Built to Change: How to Achieve Sustained Organizational Effectiveness," co-authored with Christopher G. Worley, is a groundbreaking book that shows how organizations can be "built to change" so they can last and succeed in today's global economy.
Professor Lawler is the recipient of many awards including SHRM's Michael R. Losey award for which he was the first recipient. He is also a consultant to many governments and corporations including the majority of the Fortune 100.
Videos
---