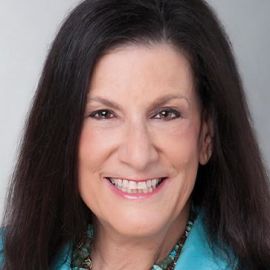 As a professional speaker, marketer, brand and customer experience evangelist, author, and consultant, Elaine engages, entertains, and motivates audiences with stories and lessons gleaned from her diverse career as a singer, educator, television show host, and marketing executive.
Originally from Canada, and a U.S. citizen since 2014, she has written, produced, and developed materials on ad agency contract for major corporate clients such as Kraft, Procter & Gamble, Nestlé Carnation, and Warner-Lambert. Elaine has been a contributing writer to The Business Journal and MarketingProfs, and currently contributes to SmallBizClub and Social Media Today. People in 100+ countries have read her blog, Totally Uncorked on Marketing, and her articles have appeared in many print and digital publications. She is president and chief marketing officer of her boutique agency, Solutions Marketing & Consulting, located in sunny Scottsdale, Arizona.
Elaine is a sought-after marketing and branding thought leader in both the business and nonprofit worlds. She is also the author of Beyond Your Logo: 7 Brand Ideas That Matter Most For Small Business Success, a 2016 Finalist in the National Indie Excellence Awards as well as the Next Generation Indie Book Awards.
Videos
---
Speech Topics
---
Elaine can develop new presentations based on your organization's needs.
Creating the WOW in Customer Service
What it Takes to Develop a Customer-Oriented Business so Customers and Employees Love it, Stick Around, and Promote it!
Branding Your Smaller Business
What it Takes to Develop a Strong Brand That Attracts Customers, Employees, and Buzz
Customer Engagement in a Multichannel World
How to Engage Prospects and Customers Through Multiple Marketing Channels
The Business Guide to Cause Marketing
How Your Business Can Align its Products and Services with Charitable Causes for Win-Win Results
Marketing Bloopers & Boo-Boos
How to Send Your Customers and Prospects Running for the Hills!
Hanging onto Customers
How to Retain Customers, Build Their Customer Loyalty, and Keep Them Coming Back
Content Marketing for Smaller Businesses
How to Develop a Doable Content Marketing Strategy That Works
The Internal Marketing Symphony
Orchestrating [Department Function] Marketing Across the Organization
Branding You!
Identifying and Communicating Your Personal Brand
Related Speakers View all
---
Igor Beuker

World Authority on Marketing and Media

Stanley J. Reynolds

Your audience will enjoy a new innovative approach f...

Christi Tasker

Social Media Branding Queen and Keynote Speaker

Mak Man

Dynamic Motivational Speaker and Published Author . ...

Danny Mekić

Technology Expert, and "most successful Dutch young ...

Lisa Van Allen

Executive Coach and Spiritual Director to Mission-Dr...

Andrea Raquel

Trained Broadcast Journalist / Marketing Pro & Exper...

Somto Okeke Charles

Somto Okeke Charles is a vibrant & innovative young ...

Laura J. Mansfield

Empowering and guiding ordinary women to achieve ext...

Louis-Philippe Loncke

European Adventurer 2016, Explorer, Motivational Spe...

Elijah Ezendu

Award-Winning Business Expert & Software Architect +...

Charlie Alejandro

Motivational Speaker, Writer, Actress & Radio Talk S...

Ron Broussard

Author, Founder & CEO of STRETCH YOURSELF

Rob Salisbury

Rob has been engaged over 1630 times as a speaker, c...

Bernard Martin

B2B & B2C Front Line Social Media Selling

Monica Strobel

Igniting Positive Culture, Positive Leadership, High...

Barbara Rozgonyi

Elevating Events with Creativity and Innovation via ...

CoachDenise Brimmer

Speaking for Business coaching for life

Tim Rooney

Helping Businesses Grow Profitably and Maintain a Wi...

Grant D. Fairley

Inspirational Speaker and Teacher, Executive Coach &...
More like Elaine