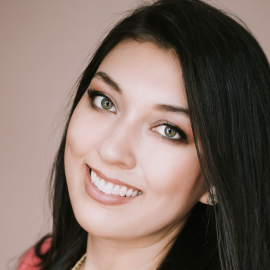 Elaine Rau lost her brother-in-law, her job, and her home all in one week. Stuck in a developing country with no job opportunities, she had to learn how to make an income online. So she spent her last bit of savings, $12.18 to be exact, and invested in a blog domain: LadyBossBlogger.com.
Since it's conception, LadyBossBlogger has garnered a massive audience of over 150K in under 2 years. It's a platform that helps women learn how to start, grow and scale their own online businesses and blogs.
She has been featured on the Huffington Post, Thrive Global, and over 100+ other websites, magazines and books.
Videos
---
Related Speakers View all
---
Ben Jeffries

CEO & Co-founder of Influencer

Peg Fitzpatrick

Social Media Specialist, Author

Dave deBronkart

Kidney Cancer Survivor & Patient Advocate Known as "...

Alison Hoffman

Chief Marketing Officer at Starz

Jon Loomer

Marketing Coach, Writer, Facebook Strategist

Jasmine Star

Marketing Specialist, Photographer

Eric Beteille

Senior Content Strategist at Disney Parks & Resorts ...

Marianna Hewitt

Lifestyle & Beauty Expert, Vlogger, Co-Founder of Su...

John Nitti

Chief Media Officer at Verizon

Christine Perkett

Founder & CEO of SeeDepth

Richard Byrne

Teacher, Writer, Blogger; "Free Technology for Teach...

Mike Benson

Chief Marketing Officer at CBS

Ed Lee

Brand Planning, Digital Infrastructure, and Social M...

Emily King

Vice President of Marketing Strategy & Media at Fox ...

Michael A. Stelzner

Founded Social Media Examiner, Author and Serial Ent...

Christi Tasker

Social Media Branding Queen and Keynote Speaker

Christopher Dessi

Chris Dessi is CEO of Silverback Social. He is a per...

Lisa Van Allen

Executive Coach and Spiritual Director to Mission-Dr...

Karen Clark

Effective, Ethical and Empowering Online Presence Tr...

Chris Skinner

Independent Commentator on the Financial Markets; Bl...
More like Elaine