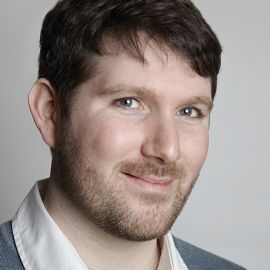 Eli Pariser
Co-founder & Chief Executive of Upworthy, Author of "The Filter Bubble: What the Internet Is Hiding from You", Board President of MoveOn.org
Eli Pariser is the chief executive of Upworthy, a website for "meaningful" viral content. He is a left-wing political and internet activist, the board president of MoveOn.org and a co-founder of Avaaz.org.
Pariser's rise to prominence as a political activist began when he and college student David H. Pickering launched an online petition calling for a nonmilitary response to the attacks of September 11. At the time, he was working as a program assistant for the national nonprofit More Than Money. In less than a month, half a million people had signed the petition.
Pariser joined Moveon.org in November 2001, when founders Wes Boyd and Joan Blades invited him to merge his efforts with theirs. During the 2004 U.S. presidential campaign, Pariser co-created the Bush in 30 Seconds ad contest and raised over $30 million from small donors to run ads and back Democratic and progressive candidates. Pariser was the Executive Director of MoveOn.org from 2004 to 2008 and since 2008 has been Board President.
Pariser later became concerned about the development of web personalization. He noticed a pattern of differing responses to search engine queries based on a user's past Internet search history, such that a person with a liberal orientation might get an entirely different set of responses than a conservative if he or she used Google, Facebook, or Yahoo to search for a phrase or term on the Internet. This led to his development of the concept of a filter bubble, a danger that people do not get exposed to viewpoints different from their own. In 2012, he released the book The Filter Bubble: How the New Personalized Web Is Changing What We Read and How We Think.
That same year he co-founded Upworthy and began serving as the company's CEO.
In 2013, Pariser joined the board of advisors for tech startup State.com, creating a network of structured opinions.
Videos
---