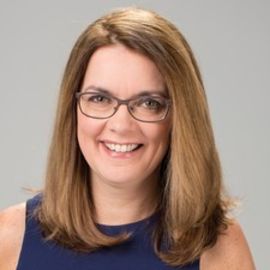 Elizabeth Rutledge
Chief Marketing Officer at American Express
Elizabeth Rutledge is the Chief Marketing Officer at American Express. In this role, Elizabeth oversees the brand's global media, communications, sponsorships, experiences, strategic brand planning and customer insights.
Previously, Elizabeth was Executive Vice President, US Card Products and Benefits, and had responsibility for American Express' Charge portfolio, Co-Brand products and the Consumer Lending portfolio as well as Membership Rewards. Prior to that, Elizabeth was Executive Vice President, Global Network Marketing and Information, where she delivered powerful marketing and insights to American Express merchants around the world. Before joining American Express, Elizabeth worked in advertising at NYNEX, now Verizon.
She currently is the Executive Sponsor for American Express' Global Millennial Network and plays an active role in the company's Women's Interest Network. She also serves on the Boards of Directors for the YMCA of Greater New York and the Association of National Advertisers.
Elizabeth lives in Old Greenwich, CT with her husband Brian and their daughter Sarah. She is a graduate of Princeton University and holds an MBA from New York University.
Videos
---