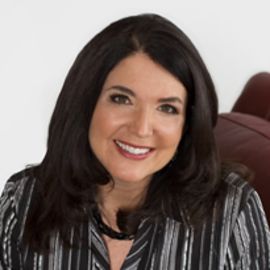 Ellie Kay has walked her own financial talk and knows what it's like to be strapped for cash and struggling. As the best-selling author of 14 books, including The Sixty Minute Money Workout, Living Rich for Less, and The Little Book of Big Savings, she dishes out sound money advice to help her audiences stretch their dollars and lead the lifestyles of their dreams.
As the wife of a test pilot for a military contractor and the proud mom of uniformed sons, Kay especially understands the financial circumstances of military families. One of her best-selling paperback and audio books, Heroes at Home, has been distributed to military families around the world under a presidential initiative and was an AudioFile Book of the Year finalist. A columnist for "Military Money and Military Spouse," Kay also regularly contributes financial know-how to Operation Homefront's website. In 1998, she received the army's highest civilian medal - the Dr. Mary E. Walker Award - for outstanding dedication to improving the quality of life for soldiers and their families.
A popular and engaging speaker, Kay has pinch-hit for two first ladies, one year replacing Barbara Bush at the Non-Commissioned Officers Association's annual "Military Spouse of the Year" gathering and another time substituting for Laura Bush at the National Guard Association's Annual Convention. From the American Embassy in China to Mothers of Preschoolers' International Convention, she has keynoted or led hundreds of events and financial seminars.
She is a consumer finance consultant and has worked with Fortune 100 companies such as Walmart and Procter & Gamble, where she gives advice on how consumers can make the most of every dollar. Previous corporate clients include Washington Mutual, Visa Providian, Entertainment.com, GMAC, OnStar, MasterCard, and EhealthInsurance.com.
Frequently sought out by journalists, Ellie Kay has been featured by hundreds of media outlets, including The New York Times, USA Today, CNBC, CNN, Fox, NPR, Redbook, Woman's Day, Family Circle, Reader's Digest, and Parenting magazine.
Videos
---
Speech Topics
---
Living Rich for Less
Speaker Ellie Kay takes on a main-street approach to finances and presents in an engaging manner with the right balance of humor and real-life stories to keep audiences enthralled. She shares ways to slash budgeting costs by as much as 50 percent, stretch entertainment and vacation dollars, invest modest funds, easily improve a FICO score, and get out of consumer debt. She also discusses how to raise fiscally fit kids and how she and her husband are putting their seven children through college with no student loan debt. This presentation can be tailored to meet the specific topics your audience finds valuable.
Heroes at Home
One of speaker Ellie Kay's signature keynotes, this is a timely message that includes an exploration of the top ten characteristics of a hero at home. Kay shows how a sense of humor helps weather storms and has her audiences experience the value of this skill. When she discusses courage, she tells compelling stories that have even sergeants crying. She discusses how to manage relationships while separated from your partner, raise successful kids while in the military, and maintain a sense of humor throughout various challenges. As a best-selling author and prolific media veteran, Kay has instant credibility with her military audiences. As the daughter of a chief master sergeant, wife of a fighter pilot, and mom of a Marine and airman, she also brings rubber-meets-the-road credibility that has audiences compelled to listen and leave feeling empowered.
This keynote is part of the Ellie Kay "Heroes at Home World Tour" and has been presented in China, Italy, France, Germany, and England. Many of these venues have hosted her multiple times.
The Debt Diet
Ellie Kay's best-selling book The Debt Diet inspired a seven-part series on Oprah that became "Oprah's Debt Diet." Speaker Kay gives her personal rags-to-riches story of how she married into $40K of debt (without her knowledge), then on one military man's income was able to not only dig out of debt, but begin to pay cash for cars, fund college investments, take the family on debt-free vacations, and live a very comfortable lifestyle. Kay emphasizes the fact that "it is not about how much money you have, it's about how you manage what you have." She shares how those who earn $500K a year may have the same percentage of debt as those who make $50K a year. This step-by-step plan can help any family be free from the worry of money and become fiscally fit.
Money Doesn't Grown on Trees
In this presentation, speaker Ellie Kay - a mother of seven - shares how to raise fiscally fit kids. With her signature humor and practical style, she gives specific tips on how to develop a work ethic, allowances, kids' budgets, saving, sharing, and more. Kay's mantra with her own children is "my love for you is unconditional, but my money is conditional." Whether your children are two or 20, Kay can tailor this message to teach parents how to establish boundaries and pass along great financial readiness to the next generation.
Real Women Need Friendships
Whether you are a full-time mom or a full-time attorney, you need five specific kinds of friends in your life. This message is a celebration of women's friendships for every walk of life—at home, in the community, and at work. Speaker Ellie Kay discusses how to cultivate these friendships and how to be a friend to others in your world.
Related Speakers View all
---
Susan Stamberg

NPR Special Correspondent

Lynn Sherr

Award-winning Broadcaster & Best-selling Author; Cor...

Robin Meade

Host of HLN's Morning Express, Singer-Songwriter, Ne...

Carmen Wong Ulrich

Personal Finance Expert

Dr. Linda Yueh

Fellow of Economics & Director of the China Growth C...

Ana Palacio

Former Foreign Minister of Spain

Iris Krasnow

Best-Selling Author & Relationship Expert

Caroline Baron

Award-Winning Producer & Founder, FilmAid

Deborah Perry Piscione

Bestselling Innovation Author and Entrepreneur

Tonya Lewis Lee

Author, Producer & Activist

Kathy Ireland

CEO & Chief Lifestyle Designer of Kathy Ireland Worl...

Jan Hopkins

Former Business News Anchor, CNN

Kathy LeMay

Founder, President & CEO of Raising Change

Alexandra Cousteau

Environmental Activist, Storyteller & Ocean Advocate

Suzanne Sutter

Accomplished Leader Executive of Sears, Things Remem...

Hoda Kotb

Broadcast Journalist, Television Personality, Author...

Malaak Compton

Activist & Philanthropist

Lis Wiehl

American Author, Professor of Law at New York Law Sc...

Elizabeth Vargas

Emmy Award-Winning Journalist & Investigative Report...

Terry Savage

Personal Finance Expert & Investment Advisor; Syndic...
More like Ellie