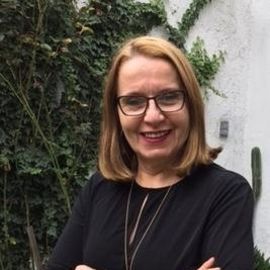 Emilienne de Leon
Executive Director of Prospera; Advocate for Women's Rights & International Human Rights
Emilienne is Mexican and has over 25 years of experience working as a supporter and consultant of local and international human rights and women's rights organizations. From 2000-2009 she served as the Executive Director of the Mexican Women's Fund: Semillas. As the Executive Director of Semillas, Emilienne contributed to a very significant growth of the fundraising and grant making of this organization and to the establishment of its endowment.
Her most outstanding achievement was to promote a culture of philanthropy in Mexico and to contribute to the founding of a local network of both individual (Red MIM) and corporate donors. Emilienne is acting as the Executive Director of Prospera, the International Network of Women's Funds since 2010. Prospera has 38 Women's Funds based in all over the world.
Emilienne has served in various local and international Boards during her career, like Movimiento Ciudadano por la Democracia México (1998-2005), Women's Funding Network (2001-2008). She is also member of the Board of El Poder del Consumidor in Mexico and She is the actual Chair of the Institute of Leadership Simone de Beauvoir. Emilienne received the E-News XXI Century Leaders Award in 2005.
Videos
---