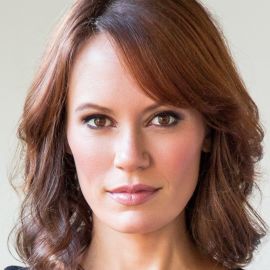 Emily Swallow is an actress, best known for her roles in "The Mentalist," and "Supernatural."
Swallow began her career on Broadway, starring in "The Country House," "Nice Fish," "Romantic Poetry," and won the Falstaff Award for Best Female Performer in 2010 for her performance in "The Taming of the Shrew."
She later branched out onto the small screen, and her first television role was in "Guiding Light," followed by roles in "Southland," "The Good Wife," "NCIS," "Flight of the Conchords," "Medium," and Rizzoli & Isles." In 2014, Swallow landed her most notable role as Kim Fischer in "The Mentalist," and later appeared in "Girlfriends' Guide to Divorce," "Supernatural" and "The Mandalorian" in 2019.
Videos
---