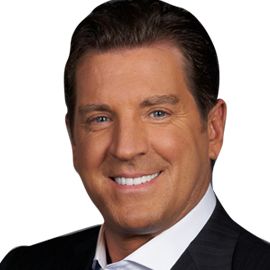 Eric Bolling
TV Personality, Conservative Commentator; & Author; Co-Host of "The Fox News Specialists;"
Bolling along with Katherine Timpf and Eboni Williams, co-hosts The Fox News Specialists, a new show that premiered on Fox News on May 1, 2017. Bolling was a co-host of Fox News Channel's The Five at its inception, until it moved to primetime on April 24, 2017. He has occupied numerous roles as a commentator on financial issues for television, most notably for Fox News. Bolling took over as host of the Fox Business Channel news program Cashin' In, replacing fellow FBC anchor Cheryl Casone, who hosted the program from September 2009 until January 2013. In 2016, Bolling published his first literary work, Wake Up America, which became a New York Times best seller. In 2017 he wrote another book, The Swamp: Washington's Murky Pool of Corruption and Cronyism and How Trump Can Drain It.
Bolling was a commodities trader on the New York Mercantile Exchange. He specialized in trading natural gas, crude oil, gold, and other commodities.
After serving five years on the board of directors at the NYMEX (now CME Group), Bolling became a strategic adviser to the exchange's board of directors. He was included in Trader Monthly's Top 100 in 2005 and 2006. Bolling was the recipient of the Maybach Man of the Year Award at the Trader Monthly Awards, January 17, 2007.
Bolling was involved in developing CNBC's Fast Money. Bolling left CNBC in August 2007 and moved to the new Fox Business Network as one of the network's financial analysts. He hosted the business show Happy Hour, which ran opposite Fast Money in the 5 p.m. time slot.
Bolling served as a co-host of The Five on the Fox News Channel, a roundtable discussion of the top political and cultural stories of the day. Bolling and then co-host political pundit Bob Beckel were known to take strong opposing positions on issues, positions that lead to heated exchanges. The two, however, have developed a mutual respect and friendship, and Bolling perhaps saved Beckel's life in 2011 when he performed the Heimlich maneuver on him at a local restaurant. Bolling also serves as guest host on many of the most popular Fox News opinion shows such as Hannity and Fox & Friends (previously The O'Reilly Factor and The Glenn Beck Show).
It was announced on April 19, 2017 that because of the shake up at Fox News over Bill O'Reilly's exit, that The Five would be moving to the 9pm time slot. Bolling will have his own show at the 5pm time slot replacing The Five. The new program is titled The Fox News Specialists and debuted on May 1, 2017, with Bolling as a co-host.
Videos
---