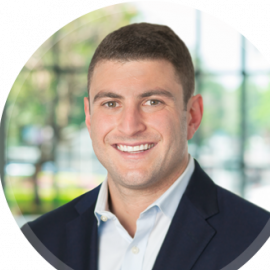 Eric Frieman is the Co-Founder of Veteran & First Responder Healthcare, which provides intensive outpatient addiction and mental health treatment programs for veterans. Frieman started the company after his older brother returned from deployment in Iraq. Most recently, the company has partnered with the U.S. Department of Veterans Affairs. In 2019, Frieman was a Forbes 30 Under 30 honoree in healthcare.
News
---
Eric Frieman
Eric Frieman on the #ForbesUnder30 2019 30 Under 30 - Healthcare list.
30 Under 30 2019: Healthcare
Eric Frieman, 27. Cofounder, VFR Healthcare. more. Helium Health. Cofounders. more. Inmaculada Hernandez, 28. Assistant professor, University of Pittsburgh.