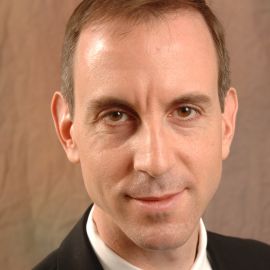 Eric Posner
Author, Kirkland and Ellis Distinguished Service Professor of Law, University of Chicago
Eric Posner is Kirkland and Ellis Distinguished Service Professor of Law, University of Chicago. His books include "The Twilight of Human Rights Law" (Oxford, 2014); "Economic Foundations of International Law" (with Alan Sykes) (Harvard, 2013); "Contract Law and Theory" (Aspen, 2011); "The Executive Unbound: After the Madisonian Republic" (with Adrian Vermeule) (Oxford, 2011); "Climate Change Justice" (with David Weisbach) (Princeton, 2010); "The Perils of Global Legalism" (Chicago, 2009); "Terror in the Balance: Security, Liberty and the Courts" (with Adrian Vermeule) (Oxford, 2007); "New Foundations of Cost-Benefit Analysis" (with Matthew Adler) (Harvard, 2006); "The Limits of International Law" (with Jack Goldsmith) (Oxford, 2005); "Law and Social Norms" (Harvard, 2000); "Chicago Lectures in Law and Economics" (editor) (Foundation, 2000); "Cost-Benefit Analysis: Legal, Economic, and Philosophical Perspectives" (editor, with Matthew Adler) (University of Chicago, 2001). He is a fellow of the American Academy of Arts and Sciences, and a member of the American Law Institute.
Related Speakers View all
---
Vikram Mansharamani

Academic Author, Advisor, Global Trend-Watcher & Lec...

Mike Walsh

CEO of Tomorrow; Global Nomad & Futurist; Bestsellin...

Geoff Colvin

Editor & Columnist at Fortune Magazine; Author of "H...

Jim Carroll

One of the World's Leading Global Futurists, Trends ...

Andrew Perlman

Dean of Suffolk University Law School, Entrepreneur,...

Preet Bharara

Former U.S. Attorney for the Southern District of Ne...

Nicholas Burns

Professor of the Practice of Diplomacy & Internation...

Marla Blow

Senior Vice President of Mastercard Center for Inclu...

E. Glen Weyl

Office of CTO PolEcon & Social Tech (OCTOPEST), Micr...

Trey Gowdy

Attorney, Politician & Former Federal Prosecutor

Helima Croft

Managing Director & Global Head of Commodity Strateg...

Ravin Jesuthasan

Managing Director & Global Practice Leader at Willis...

Richie Etwaru

Founder and CEO of Hu-manity.co, Former Chief Digita...

Janelle Orsi

Lawyer, Writer, and Advocate; Sharing Economy Expert

Perianne Boring

Founder & President of Chamber of Digital Commerce

Erik Kobayashi-Solomon

Specialist in Climate Change Investing, Corporate Va...

Reuben Canada

Owner; Canada Enterprises

Ayesha Khanna

The Leading Expert on Our Intelligent Future

Dr. Anthony Fauci

Director of the National Institute of Allergy and In...

Barney Frank

U.S. Congressman (1981-2012); Chairman, House Financ...
More like Eric