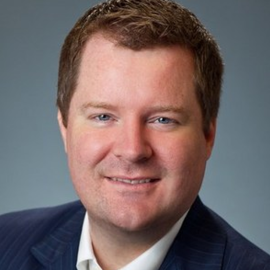 Erick Erickson is Editor of The Resurgent, and host of "The Erick Erickson Show" on WSB Radio. He appears regularly on NBC News' Meet the Press and HBO's Real Time with Bill Maher.
Erickson is also the former Editor of RedState.com, a property of Eagle Publishing, Inc. Under Erickson's leadership, RedState became the preeminent right of center community online and is the most widely read right-of-center blog on Capitol Hill.
Prior to leading RedState, Erickson practiced law for six years and managed a number of political campaigns. He has also been both a CNN and Fox News contributor.
The London Telegraph named Erickson the 65th most influential conservative in America in 2010. He is the author of "Before You Wake" and co-author with Lew Uhler of the book "RedState Uprising: How to Take Back America."
Erickson studied political science and history earning his bachelor's degree at Mercer University in Macon, Georgia, also earning his juris doctorate at Mercer's Walter F. George School of Law.
Videos
---
Related Speakers View all
---
Rush Limbaugh

Host of "The Rush Limbaugh Show"

Meghan McCain

Co-Host of "The View," Political Columnist, Author &...

Rich Lowry

Editor in Chief of the National Review

Mark Levin

Best-Selling Author, Nationally Syndicated Radio Hos...

Sean Hannity

New York Times Best-Selling Author; Host of "The Sea...

Mike Huckabee

Politician, Former Governor of Arkansas & Host of TB...

Byron York

Chief Political Correspondent for the Washington Exa...

Dana Loesch

Conservative Talk Radio Host, Former NRA Spokesperson

Dan Flynn

Author, Columnist, & Senior Editor of "The American ...

Marco Rubio

Senior U.S. Senator from Florida

Patrick Buchanan

Former Communications Assistant for the President, C...

Cal Thomas

Syndicated Columnist, Pundit, Author & Radio Comment...

Michael Reagan

Eldest Son of President Ronald Reagan, Bestselling A...

Steve Largent

Retired American Football Player & Former Member of ...

John Kasich

Former Governor of Ohio

Pat Buchanan

Editor, The American Conservative & Panelist on "The...

Dick Armey

Former House Majority Leader, Economist

Alex Schriver

National Chairman of the College Republican National...

Mark Kennedy

Business Leader, Politician & Author; President of t...

Buzz Patterson

Author & Conservative Speaker; Former Senior Militar...
More like Erick