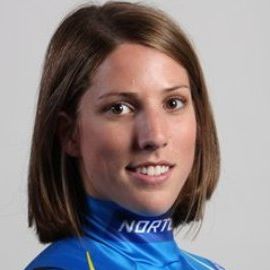 Erin Hamlin is a three-time Olympian and the first female American luger to medal at any Winter Olympics, as well as the first American of either gender to medal in singles competition. She took the singles bronze medal in Sochi's 2014 Winter Olympics.
Having opened her luging career in 2005, her first major international victory was the gold medal in the women's singles event at the 2009 FIL World Luge Championships in Lake Placid, New York. This marked the first time in 99 races that a German woman was not the top finisher.
Hamlin finished 12th in the women's singles event at the 2006 Winter Olympics in Turin. She was selected in December 2009 to compete at the 2010 Winter Olympics in Vancouver. In the games, Hamlin placed 16th in the luge competition, coming in as the highest placed American in the event.
Hamlin competed in the 2014 Winter Olympics, winning a bronze medal in the singles competition. As well, she was named to the USA 2018 Olympics Luge team.
Videos
---