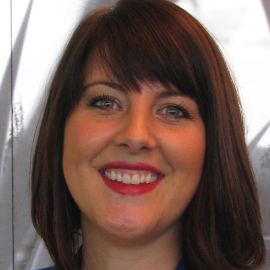 Erin Leonty is a talented professional who is passionate about strategy, organizational design, and inclusive talent management. She brings a diverse set of career experiences from both the for-profit and non-profit sector. After graduating from the University of Alberta School of Business with a Bachelor of Commerce degree in Finance, she gained valuable leadership training and business development experience with General Electric. As a strategy and operations consulting manager with Deloitte, she learned to lead diverse teams and advise clients in a broad range of industries. As the Regional Director for Catalyst, a non-profit organization promoting inclusive workplaces, Erin has developed deep diversity and inclusion expertise advising leaders, facilitating roundtables, conducting workshops, and delivering engaging and compelling presentations to a wide range of audiences. Throughout her career, she has actively volunteered to promote inclusion in the workplace, including co-leading the GE Women's Network, serving on Deloitte's Diversity Council, advising the Women in APEGA steering committee, and serving as a founding director of the Edmonton Business Diversity Network.
Speech Topics
---
Unconscious Bias to Inclusive Leadership: Awareness to Action
Unconscious biases; we all have them. They're automatic and efficient mental shortcuts. But now that we have identified this universal aspect of human decision-making, how can we ensure that our bias doesn't lead to missed opportunities?
In this interactive session, participants will reflect on their own unconscious biased thinking and learn leadership behaviours that promote inclusion, leading to innovation and productivity.