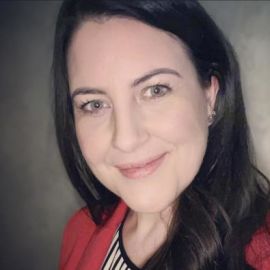 Erin Leonty has earned a reputation for promoting inclusive leadership in service of healthier companies, economies, and communities. A sought-after panelist, keynote speaker, and subject matter expert, Erin provides advisory to executive leadership teams, HR practitioners, and community & industry partners.
As Director, Global Inclusion & Diversity, Erin leads a global function for Finning International Inc. (XTSE: FTT), the world's largest Caterpillar dealer employing over 13,000 employees in Argentina, Bolivia, Chile, Canada, the UK & Ireland.
Prior to Finning, Erin was the Regional Director for Catalyst, a global nonprofit driving change with pioneering research, practical tools, and proven solutions to accelerate and advance women into leadership—because progress for women is progress for everyone.
Erin's experience extends to strategy and operations, business development, commercial finance, sales excellence, and risk management. She holds a Bachelor of Commerce degree in Finance from the University of Alberta and her professional career spans 19 years including management experience with Deloitte, and GE Capital, a division of General Electric (NYSE: GE).
Erin amplifies her impact through community service. She is a member of the Women in APEGA Advisory Group (Association for Petroleum Engineers and Geoscientists of Alberta), a committee member advising on the inclusive leadership programming at Norquest College, and a founding director of the Edmonton Business Diversity Network. She co-led the GE Women's Network for several years and was a contributing member of Deloitte's Diversity Council.
Residing in Edmonton, Alberta, Canada, Erin enjoys boardgames, impromptu dance parties, and backyard marshmallow roasts with her partner, Eric, and their two daughters, aged 7 and 5.
Speech Topics
---
Unconscious Bias to Inclusive Leadership: Awareness to Action
Unconscious biases; we all have them. They're automatic and efficient mental shortcuts. But now that we have identified this universal aspect of human decision-making, how can we ensure that our bias doesn't lead to missed opportunities?
In this interactive session, participants will reflect on their own unconscious biased thinking and learn leadership behaviours that promote inclusion, leading to innovation and productivity.