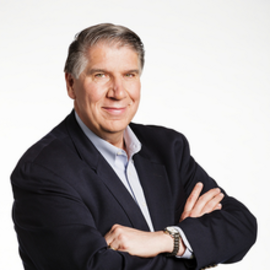 Ernest J. Istook Jr. brings extensive congressional experience to bear on public policy issues as a Distinguished Fellow at The Heritage Foundation. He also hosts the talk radio show "Istook Live!" from Heritage's Robert H. Bruce radio studio. Istook served 14 years in the U.S. House of Representatives before joining Heritage in 2007. In Congress, representing Oklahoma's 5th District, Istook engaged in a wide and robust range of issues as a member of the Appropriations Committee -- where he chaired multiple subcommittees -- and the Homeland Security Committee. He delved into budget and spending issues in general as well as subjects such as transportation, trade, defense, health care, education, labor, financial services, homeland security and religious liberty. He was a founder of the re-established Republican Study Committee, the principal conservative caucus in the House. In July 2012, Istook began to host "Istook Live!" carried by Cumulus Media Networks Satellite Services. He gets the real deal from the relevant Washington players and fields calls from listeners across America on his show, which originates from the Bruce radio studio at the think tank's Capitol Hill headquarters. "Istook Live!" is a project of Heritage Action for America, the political arm of the non-profit policy research institute. Istook already was a frequent fill-in host for major talk radio programs. His daily radio commentaries were heard on more than 80 radio stations. He writes weekly opinion columns for outlets such as Newsmax, Human Events and The Daily Caller, and is a regular guest on network and cable news and commentary programs. In 2010, he was selected as a Fellow for the Institute of Politics at Harvard University's Kennedy School of Government Istook is a former practicing attorney whose background also includes journalism. He served 25 years in elected office -- from city council to the Oklahoma state legislature to the U.S. House. He first won public office after moving to Oklahoma in 1972 from his native Fort Worth, Texas. The grandson of Hungarian immigrants, Istook successfully sought the Republican nomination for Oklahoma governor in 2006 rather than an eighth term in Congress. He lost his challenge to the Democratic incumbent. The first college graduate in the Istook family tree, he holds a bachelor's degree in journalism from Baylor University and a law degree from Oklahoma City University. His community activities include the Boy Scouts of America, where he served several years as a scoutmaster. Istook and his wife, Judy, have five adult children and are active in church work. They live in Alexandria, Va., though he still considers himself an Oklahoman.
Related Speakers View all
---
Ray Walser, Ph.D.

Senior Policy Analyst.

Charles "Cully" Stimson

Chief of Staff and Senior Legal Fellow.

Jack Spencer

Senior Research Fellow, Nuclear Energy Policy.

James Sherk

Senior Policy Analyst in Labor Economics.

Derek Scissors, Ph.D.

Senior Research Fellow.

Brett D. Schaefer

Jay Kingham Fellow in International Regulatory Affairs.

Paul Rosenzweig

Paul Rosenzweig, who helped craft policy and strateg...

James M. Roberts

Research Fellow For Economic Freedom and Growth.

James Phillips

Senior Research Fellow for Middle Eastern Affairs.

David B. Muhlhausen, Ph.D.

Research Fellow in Empirical Policy Analysis.

Derrick Morgan

Vice President, Domestic & Economic Policy.

Robert E. Moffit, Ph.D.

Robert E. Moffit, a seasoned veteran of more than th...

Ambassador Terry Miller

Director, Center for International Trade and Economi...

Ken McIntyre

Marilyn and Fred Guardabassi Fellow in Media and Pub...

Matt A. Mayer

Visiting Fellow.

Walter Lohman

Director, Asian Studies Center

Paul Larkin

Senior Legal Research Fellow

David W. Kreutzer, Ph.D.

Research Fellow in Energy Economics and Climate Change.

Patrick Louis Knudsen

Grover M. Hermann Senior Fellow in Federal Budgetary...

Bruce Klingner

Senior Research Fellow, Northeast Asia.
More like Ernest