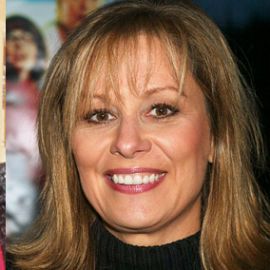 Faith Daniels
TV News Anchor, Reporter & Talk Show Host
Faith Daniels is an American television news anchor, reporter, and talk show host.
Born Faith Augustine in Pittsburgh, Pennsylvania, Daniels attended Bethany College in Bethany, West Virginia–where she was initiated as a member of Zeta Tau Alpha sorority – and graduated from Trinity High School in Washington, Pennsylvania.
Daniels began her media career in the early 1980s, working for ABC and CBS News affiliates in Peoria, Illinois; WBNS-TV in Columbus, Ohio; and also at WTAE-TV in Pittsburgh, Pennsylvania and WTRF-TV in Wheeling, West Virginia. It was at WTRF where she met her husband, Dean Daniels.
She began her national news career when she joined CBS News as the anchor of the CBS Morning News in the spring of 1985. At age 28, she was one of the youngest national news anchors. She joined NBC in June 1990 as the news anchor for Today and became anchor of the now-defunct News at Sunrise. In 1991, she became the first journalist to host her own national daily talk show A Closer Look (which was later renamed Faith Daniels), which aired on NBC at 12:30 ET; among the show's prominent interviews was with Stacey Koon – one of the police officers involved in the beating of Rodney King – on October 24, 1992.
Daniels had a cameo role in a 1992 Murphy Brown episode as a guest at Murphy's baby shower along with Katie Couric, Paula Zahn, Mary Alice Williams, and Joan Lunden. She worked at the news magazine Dateline NBC from 1993–1995. In the mid-1990s, she did a series of commercials for the heartburn medication Pepcid AC.
An active supporter of the National Council for Adoption, Daniels no longer works as an anchor, reporter, or host; however, she did return to public view by playing the part of the candidates' debate moderator in Robin Williams's 2006 movie Man of the Year.
Videos
---