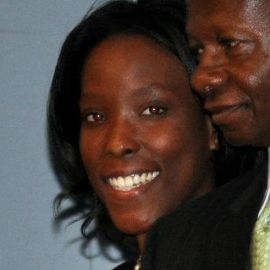 Fallon N. Green is the author of The African American Researcher's Guide to Online Genealogical Sources and Web Administrator for the online community, African American Genealogy with Fallon Green. She is both a member of the Genealogical Speakers Guild and the Association of Professional Genealogists and is a former employee of the Foundation for the National Archives in Washington, D.C. A Sea Island Native she is the fourth generation descendant of both Civil War Private Shedrick Manego of the 2nd SC Volunteers later designated the 34th Regiment United States Colored Troop and Tabernacle Baptist Church Founder Cornelius Singleton. She currently lives and works in Beaufort, SC where she runs the private touring company, Palmetto Tours Unlimited. She sometimes writes under the name Primero Uno.
For more information or to contact Fallon immediately call 843-846-9310 and leave a message stating your name and the reason for your call.
For any other inquiries, send me an email Subject Line: Inquiry to [email protected]
Related Speakers View all
---
Tonisha Pinckney

Empowerment Beyond Victimization - Author of I AM MO...

Mo Stegall

Global Brand Ambassador, Motivational Speaker, Bests...

Jim Golden

Motivational Speaker | Facilitator | Keynote | Maste...

Rick Tumlinson

One of the World's Top Space Visionaries; Founder of...

Rodney S. Jones

Teaching you "Corporate Swagger" for today's businne...

Michael McCain

Awakening Millions To Their Potential -Author, Coach...

Willie D. Spears Jr.

The decisions you make today will determine your lif...

Mak Man

Dynamic Motivational Speaker and Published Author . ...

John Di Frances

Speaking to audiences real needs.

Rob Salisbury

Rob has been engaged over 1630 times as a speaker, c...

Eric Gnezda

Singer, Songwriter, Educator, Author, TV Producer & ...

Arno Michaelis

Author of "My Life After Hate" & Educator

Super Star

Sought after Motivational Speaker, Recording Artist,...

Roberto C. Candelaria

#1 Best Selling Author, Speaker, and Coach

Kevin Blake

"Where Actions Speak Louder Than Words"

Karen Michelle Schrader

No more excuses for disrespecting someone who is dif...

Ravi Hutheesing

Global Keynote Speaker | Empowering education and bu...

Ravi TheRaviator

Aviation Motivational Speaker & Expert on Reaching t...

Patrick Kasper

POSITIVE MOTION "Movement with a Message"

K.M. Johnson

Speaker, Life Coach, and Author of "Knowing The Stru...
More like Fallon