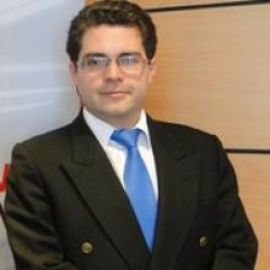 Francisco Jose Cordoba Otalora
Founder,Pachoman
Francisco J Córdoba (www.pachoman.com) considers himself a story teller, because with his speeches he motivates people to engage in big audacious projects in hte 3 areas he loves the most: Education, Technology & Entrepreneurship.
He is currently the Director of Zote Labs, which is a Hybrid laboratory for kids to free their imagination through technology and cultural awareness.
He is a digital entrepreneur, participated in the first program of Parquesoft http:// www.parquesoft.com/ in Bogota and was one of the most recognized companies of Tecnoparque http://tecnoparque.sena.edu.co/ with his first startup Seed Software. Also he was precursor at the program Jovenes con Empresa from Corona Foundation and the IADB http://www.iadb.org/ . Recently he was part of the first cohort of graduates of the Founder Institute in Colombia http://fi.co/ .
His interest have taken him to complete more than 10.000 hours of voluntary work in different organizations, getting recognition for his work at IEEE Universidad Distrital, Alumni of Aiesec Javeriana , Co-developer of the Crisis Camps Chile/ Haiti/Bogota with UN OCHA and was part of the Fellowship Selection Committee of Atlas Corps, choosing NGO leaders all around the world.
He has won several recognitions: Fellow from Peace Revolution http:// www.peacerevolution.net/ in Thailand, Alumni from Foundation for Economic Education and Institute of Human Studies, Scholarship winner at Atlas Summit and
Bastiat Scholarship at the Cato Institute http://www.cato.org/
His work has taken him to participate as translator for TED and The Singularity Institute, always looking to share the knowledge and transform society.
Currently, he is a consultant in digital marketing and a researcher of education at enREDo http://web.enredo.org/ and has been invited to train people in the biggest events of technology of Colombia and the region, including Campus Party,
Related Speakers View all
---
Elliott Masie

Technology & Learning Futurist

David Bornstein

Author, Fixes column in The New York Times and Found...

Ariel Coro

Technology Expert, Author & Columnist; Founder of Te...

Alex Banayan

Author & World's Youngest Venture Capitalist

Cory Geffre

Cory Geffre is the creator of the Square of Excellen...

Jim Brazell

Technology Forecaster, Venture Accelerator, STEM Adv...

Ken Jennings

Jeopardy! "Greatest Of All Time" Winner; Longest Jeo...

Paul Orfalea

Founder of Kinko's, Philanthropist-Chairman of the O...

Daniel Kraft, M.D.

Physician-Scientist; Founder of Exponential Medicine...

Robin Crow

Acclaimed Musician, Entrepreneur & Bestselling Autho...

Jon Bergmann

Pioneer of the Flipped Class Movement & Bestselling ...

Apollo Robbins

Sleight-of-Hand Artist and Self-Described Gentleman ...

Claudiu Popa

Data Protection Evangelist. Trusted Risk Advisor. Re...

Mac Curfman

...because the work is hard!

Peter Hinssen

Cloud Computing & Technology Expert, Thought Leader ...

Roberto Alas

Reaching and identifying the potential in every sing...

Thor Muller

Internet Entrepreneur

Danny Mekić

Technology Expert, and "most successful Dutch young ...

Bill Gates

Co-Founder of Microsoft; Co-Chair of the Bill & Meli...

Sebastian Thrun

Scientist, Educator, Inventor & Entrepreneur
More like Francisco