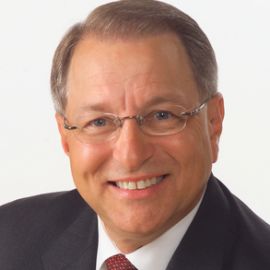 Frank Bucaro
Business Ethics Advocate, Author & Trainer
A renowned author, trainer and speaker, Frank C. Bucaro is one of the nation's leading experts on the importance of ethics and the power of ethical leadership. Bucaro earned a Master's Degree in Religious Studies and began his career as a teacher before bringing his message on values and ethics to the corporate world.
Bucaro's business career spans two decades and, using humor and positivity, delivers the message that good ethics are not just good business, but good for business. His distinctive programs are a natural fit for organizations looking to strengthen their commitment to ethics and values and reduce vulnerability to costly ethics and compliance problems.
Effective July 1, 2014, Bucaro became the Senior Ethics Advisor and Content Provider for the Automotive Institute of Ethics, an online compliance and ethics training course for automotive sales people, which fulfills their compliance training requirement. He is also the ethics content provider for Compliance Velocity, a mobile app for compliance and ethics training for Pharmaceutical companies, dealing specifically with the Affordable Care Act and its requirements.
Author of the book "TRUST ME!: Insights into Ethical Leadership," as well as numerous articles, Bucaro uses humor, real-life examples and personal anecdotes to talk about the challenges that can come with taking the high road. He has also published the book The Trust Puzzle: How to Keep Your Company on the Ethical High Road, which provides insight on avoiding ethical dilemmas in leadership.
His in-demand keynote speeches will provide your organization with tried-and-true strategies and fresh new approaches to mastering the sometimes blurred lines between right and wrong.
Videos
---
Speech Topics
---
Taking the High Road: How to succeed when others bend the rules!
In this presentation Frank explores five elements that will help participants understand the key role of trust a) for effective leadership b) for building rewarding and productive relationships and c) how an environment of trust contributes to progress and profitability. The five elements
The Power of Values-based Leadership

Commitment to "High Road" Behavior

Trust and Transparency

Enhancing the Moral Compass

Reputation Safeguarding
Trust Me! Insights into Ethical Leadership
Headlines about wrong doing at a number of high profile organizations over the past several years have increased the pressure on business leaders to reclaim trust. Leaders are increasingly challenged to find ways to deepen trust, foster collaboration, and build customer loyalty. This program will focus on the unique and powerful role ethical leadership plays in successful organizations today. Covered in this program:
1. The types of ethics and which will serve your organization best. 2. Leadership habits that enhance an ethical culture. 3.Four considerations to keep in mind when faced with a difficult decision. 4.How to recognize the "Ethics Gap" and what to do about it. 5.Five leadership virtues that will positively affect your business culture. In an upbeat, humorous and entertaining format, this program offers practical ideas and techniques to help foster, support and energize ethical leadership.
If Good Ethics is Good Business, What's the Problem?
It seems that media reports of companies being fined, or accusations of unethical or illegal behavior, are just about a daily feature in news reports. We may even find ourselves asking "how" and "why" this could still be happening with so many organizations focusing on "doing the right thing" and touting a strong ethical culture. Most folks would agree that solid ethical business practices are desirable, good and necessary for business. This program will explore the five challenges that threaten the reputation of an organization, and will present solutions to keep the focus on solid values and staying on the ethical high road.
The focus will be on: 1. Compliance is not ethics and ethics is not compliance. 2. The Lack of Moral Awareness. 3. "Shades of Gray" ethical thinking. 4. The Death of Bland Training. 5. The Leadership Quagmire.