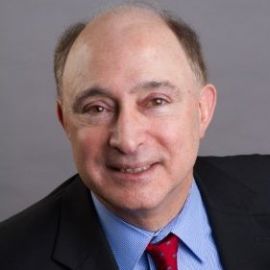 Frank V. Cespedes
Senior Lecturer at Harvard Business School & Author of Business Books Such as "Aligning Strategy and Sales"
Frank Cespedes teaches at Harvard Business School. For 12 years, he was Managing Partner at The Center for Executive Development, a firm that won awards in the United States and in Europe for its work with companies.
He has consulted to companies in many industries, is affiliated with PE and VC investors, and has been a Board member of Austral, Evenflo, Growth Play, HALO Industries, start-up firms, and the Education for Employment Foundation. At Harvard, he teaches Entrepreneurial Sales & Marketing, heads the executive program on Linking Strategy and Sales, and also teaches in the Owner-President Management program (OPM) for CEOs.
He has written for numerous publications, including Harvard Business Review, California Management Review, Organization Science, and The Wall Street Journal, and is the author of six books including Aligning Strategy and Sales (Harvard Business Review Press) which was cited as "the best sales book of the year" (Strategy & Business), "a must read" (Gartner), and "perhaps the best sales book ever" (Forbes). His newest book is Sales Management That Works: How to Sell in a World That Never Stops Changing (HBR Press, forthcoming). He received his BA from City College of New York, MS from MIT, and PhD from Cornell University.
Videos
---
Speech Topics
---
Most Requested Speaking Topics
Making and Articulating Strategic Choices
Strategy Execution Where It Counts—With Customers
Making Planning Useful
Marketing versus Sales: Bridging the Gap
The People Parts: Building Human and Organizational Capabilities
Performance Management: Measuring Effectiveness & Delivering Useful Feedback
Pricing, Profits, and Customer Value
How to Design a Sales Compensation Plan
Scaling a Venture
Making Connections: Why HR and Sales Need More Interaction
What a CFO Should Understand About Sales (And Why Investors Care)
You Hire Your Problems: Recruitment, Selection, and Development