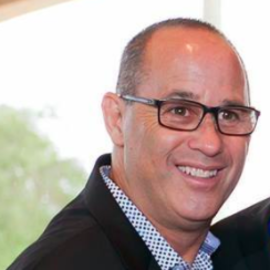 Fred Guttenberg
Gun Violence Activist, Parent of Child Killed in Stoneman Douglas Shooting
Fred Guttenberg is an American activist against gun violence. His 14-year-old daughter Jaime Guttenberg was killed in the Stoneman Douglas High School shooting on February 14, 2018. His son, also a student at the school, ran from the shooting to meet him at a nearby store. He learned about his daughter's death from a friend who is a Coral Springs SWAT officer. Jessica McBride, for the website Heavy described him as "one of the strongest voices for changes to gun laws in the wake of the mass shooting."
The day after the shooting, Guttenberg spoke out for gun control. Before the nationally televised CNN town hall he criticized the President for not saying guns are a problem in a White House listening session, saying "My daughter was hunted last week" and "'I am enraged". During the CNN town hall he confronted Florida Senator Marco Rubio for his position on guns.
According to a report in The Guardian, Guttenberg's priorities include raising the minimum age to buy guns, adding a waiting period before gun sales, having a no-loopholes policy for a mandatory background check of the gun buyer, and banning high-capacity ammunition magazines and bump stocks. While he would prefer that assault-style weapons were banned entirely, he believes that given the current political reality, that such a ban would be unlikely to ever happen, and accordingly he is advocating for measures to reduce gun violence which have a realistic chance of passage.
He told the Tampa Bay Times in March 2018 he has dedicated the rest of his life to fighting for gun safety.
Videos
---