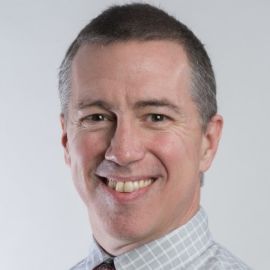 G Andrew Duthie is a developer advocate for OutSystems, with more than a decade of experience in teaching developers how to make the most of the available development tools and technologies, through both in-person and online presentations and training.
Videos
---
Related Speakers View all
---
Caio Proiete

Software Architect

Bil Simser

Senior IT Advisor; SharePoint & Collaboration Archit...

Jon Steinberg

Founder & CEO of Cheddar; Former President and COO o...

Kevin Parker

Future biz Tomorrow's tech

Gyorgy Balassy

Software Architect, Speaker, Author, Teacher, Ethica...

Scott Hanselman

Software Architect, Engineer, Speaker, Author, Teach...

Jurgen Appelo

CEO of Happy Melly

Andrew Curioso

Andrew Curioso is an author, software engineer and i...

Joel Cochran

Chief Technology Officer for Causeway Solutions

Rockford Lhotka

Rockford Lhotka is the creator of the popular CSLA ....

Adam D'Angelo

CEO and Co-Founder of Quora

Kevin Allocca

Head of Culture & Trends at YouTube

Jon Bergmann

Pioneer of the Flipped Class Movement & Bestselling ...

Dan Lyons

Author of "Disrupted: My Misadventure in the Start-...

Dave deBronkart

Kidney Cancer Survivor & Patient Advocate Known as "...

Tara R. Alemany

Teaching Technophobes and Trendsetters for Over 20 Y...

Alexander Muse

Exploring the intersection of retailing, technology ...

Aaron Joy

respected rock music critic, label owner & interview...

Ant Clay

Pain-in-the-Ass Change Agent

Mac Curfman

...because the work is hard!
More like G.