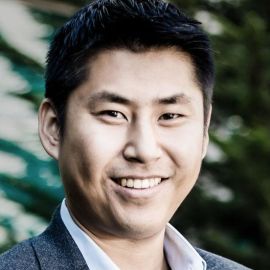 Gabe Otte is the CEO and Co-Founder of Freenome, a liquid biopsy startup. Freenome's goal is, in Otte's words, to bring "accurate, accessible and non-invasive disease screenings to doctors to proactively treat cancer and other diseases at their most manageable stages." Simply put: to detect diseases earlier and so we can treat them earlier.
Otte created and released his first public application at the age of 11. At 17, he was hired as an engineer at Apple. He previously worked as a software engineer at both Apple and the Glyde corporation. In 2014, Otte founded Acorn, a location-based messaging service. He earned an undergraduate degree in chemistry and computational biology from Cornell and did graduate work at the University of Pennsylvania. Otte also currently serves as a partner at Healthcare Co-Op in San Francisco.
Videos
---
Related Speakers View all
---
Mario Schlosser

Co-Founder & CEO of Oscar Health Insurance

Jack Choi

CEO of Anatomage, a company specializing on 3D medic...

Othman Laraki

CEO, Color

Toby Cosgrove

Former CEO & President at Cleveland Clinic

Eric Lefkofsky

Founder and CEO at Tempus, Inc.; Co-founder of Light...

Shradha Agarwal and Rishi Shah

CEO; President, Outcome Health

Francis deSouza

President & CEO of Illumina; Leader in Genomic Seque...

Katherine Kuzmeskas

Co-Founder & CEO of SimplyVital Health; Blockchain E...

Leonard Kish

Co-Founder & CEO of YouBase

Giovanni Colella

Co-Founder & CEO at Castlight Health

Vic Strecher, Ph.D. MPH

Founder, JOOL Health; Professor, University of Michi...

Keller Rinaudo

Co-founder and CEO of Zipline

Rosaline Koo

Founder & CEO of CXA Group; Leading Innovator in Ins...

Dawn Jutla

Founder & CEO of Peer Ledger

Micah Winkelspecht

Founder & CEO of Gem

Chrissa McFarlane

Founder and CEO of Patientory

Raj Panjabi

Co-Founder & CEO, Last Mile Health; Assistant Profes...

Chris Ategeka

Founder & CEO of UCOT, Inc.

Courtney Nichols Gould

Co-Founder & Co-CEO, SmartyPants Inc.

Dr. Anthony Fauci

Director, National Institute of Allergy and Infectio...
More like Gabriel