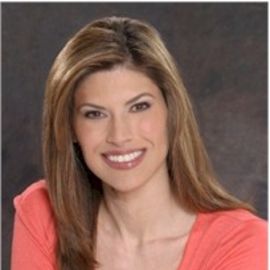 Professional Speaker Gail Kasper is an internationally renowned Life Strategist, author, in-demand television personality, and currently the reigning Ms. contl America 2007-2008. Ranked in the top 12% in the country as a Professional Speaker, according to National Speaker Association statistics, Gail has served as a Contributing Editor to the national magazine, Success, and is the co-author, along with Stephen Covey and Brian Tracy, of the book "Mission Possible" and author of the audio CD programs "Make a Decision to Win" and "Likable You." Gail provides individuals with personal and professional etiquette advice whether it involves solutions to workplace dilemmas or provides individuals with advice that will improve their relationships and increase their productivity and results at home.
Earning the ranks of an in-demand television personality, Gail hosts The Philadelphia Visitors Channel and has been the Host of the Ask Gail segment on Comcast CN8 Your Morning show. Her television portfolio has been complemented by numerous appearances on network affiliates such as ABC, FOX, CW11, and CBS where she was the former co-host of the Emmy award-winning Americas TVJobNetwork. She is also a member of the National Speakers Association.
But success didnt come easy for Gail. Her beginnings were humbling, where at the age of 19, she moved to California alone with no job, no car, and no place to call home. Driven to success, Gail repeatedly spent her free time learning new skills at various jobs and transitioned from secretarial positions to management to president and business owner, where in the middle of bankruptcy, she took a speaking business from infancy, where she could barely pay the bills with a $17,000 income, to ranking within the top 12% of speakers across the country and becoming a credible source for the television media. She is resilient and when faced with life's challenges, stays focused and seeks out solutions.
As a certified speaker and trainer, Gail has become a role model to both adults and students with a speaking program portfolio that touches every person from the front line employee to the president of the company. Her strategies have earned her an outstanding reputation where she has been recognized by ABC as a "Time Management" expert and applauded by organizations across the country for her return-on-investment sales program, Selling Success. As a Life Coach, Gail is known for her ability to read people and can easily identify a person's strengths as well as any obstacles that would prevent them from achieving a goal. Multi-million dollar companies, top CEOs, associations, Ivy League universities, professional sports teams and athletes have adopted Gails recommendations with marked results.
As the founder and executive director of the Make a Decision to Win Foundation, Gail volunteers her time to empower adults and students to find the greatness within themselves. As the owner of two rescued Basset Hounds, Apollo and Winslow, Gail is the founder of Pawtographs, a foundation where the animal raises money and awareness for animal rescue by signing their paw print on a photograph and then selling it. Gail recently went to Capital Hill where she was successful in pushing forward House Bill #749 to create a National Animal Rescue Day.
Speech Topics
---
As a 50-Minute Keynote Speaker
Gail has spoken to a wide spectrum of organizations over the years. Each 50-minute keynote speech is customized for maximal impact on the audience. Gail's techniques have proven to motivate audience after audience.
GROWING YOUR BUSINESS IN A STRUGGLING ECONOMY
50-minute Keynote: Employee Level
The challenges in todays economy have affected the core results within the business sector. Employees are challenged to be creative, resilient, and flexible. Gail shares concrete tools that will help employees utilize their creative resources, stay focused, and increase their productivity.
50-minute Keynote: Management LevelManagement today is not only faced with the challenges of todays business economy, but managing a staff who must deal with its personal and professional repercussions. The strength of management is key to the survival in our struggling economy. Gail provides managers with the essential tools to increase sales, uplift employee morale, and improve communication levels between management and front-line employees. This program will help management achieve results and take action toward the company vision.
MOTIVATIONAL/ACHIEVEMENT: MAKE A DECISION TO WIN!
Ninety-nine percent of audiences asked do have goals they want to attain and do believe they are capable of accomplishing more in their lives? In Make a Decision to Win, Gail identifies what separates those who have success from those who dont and demonstrates how extraordinary preparation and strategy must become a way of life. She shares her rags to riches story, surviving bankruptcy, and thriving in a business where 90% fail in their first year. This speech will leave your team inspired to achieve and her formulas will provide solutions to tackle the obstacles and choices that interfere with personal and professional success.
LEADERSHIP
The world is lacking good leadership! This speech will teach both supervisors and upper management the essentials of leadership development from how to recognize employee strengths to demonstrating a value system that a team will emulate. Audiences will learn how Gail transformed herself from "traditional" management to "progressive" management and how she turned a one-man operation into a 3-division Department, doubling team performance within a 6-month time frame. Gail will share concrete strategies that will increase performance, commitment, and motivate a team.
SELLING SUCCESS SALES PROGRAM
The competition can be crushing and today, sales representatives must stand out and demonstrate value. The sales program, Selling Success, has had both national and international recognition for producing outstanding results and increasing revenues. When hiring Gail, organizations may chose from a variety of topics that include maximizing the sales process, building long-term client relationships, and how to generate new business.
As an Individual Coach and Life Strategist
Gail will customize coaching sessions to an individuals needs. Sessions may include but are not limited to: Focus, Motivation, Recognition of Strengths, Resilience, Performance, Personal and Professional Etiquette Situations, or Goal-setting.
E-MAIL AND TELEPHONE ETIQUETTE
This session is designed to increase the level of communication within a group through e-mail and on the telephone. Participants will learn how to create a message that is easily understood by the recipient, how to inflect tone into their e-mail, how to manage conflict through e-mail, and what to avoid when sending an e-mail. Participants will also gain invaluable skills that will improve their ability to relate on the telephone and create stronger rapport.
HOW TO HIRE GOOD PEOPLE
Have you ever hired someone who you thought would be an excellent employee only to have them quit shortly thereafter or perhaps you had to fire them? Participants will learn what it takes to not only hire and retain the right person for the job, but the best person for the job. day program
HOW TO HIRE GOOD PEOPLE
Have you ever hired someone who you thought would be an excellent employee only to have them quit shortly thereafter or perhaps you had to fire them? Participants will learn what it takes to not only hire and retain the right person for the job, but the best person for the job. day program
LEADERSHIP Coaching I: Personal Development
Being a good leader and coach starts with a good game plan and building your own personal confidence. Participants will establish increased balance through personal and professional goal setting, increased communication and conflict-resolution skills, assertiveness training, and the ability to manage change. Participants will develop skills that lead to professional advancement. day program.
LEADERSHIP Coaching II
Learn to build your people through team commitment and achieve RESULTS!!! This seminar takes coaching skills to the next level by training a manager to lead and includes all aspects of building employee commitment. day program.
HOW TO DEMONSTRATE CREDIBILITY, COMFORT, & CONFIDENCE AS A PUBLIC SPEAKER
Develop your communication skills and give yourself that personal and professional edge. Experts say that one effective way to attain your goals or get that promotion is to get yourself noticed. This participation-based seminar is designed for anyone from high-level executive groups to front-line employees who are ready to challenge themselves and their abilities in front of a group. Full-day program.
INTERVIEWING FOR SUCCESS
The strongest survive. Today, more than ever, if we are going to command the salary that we deserve, we need to be one step ahead of the rest and be recognized as the "pro" versus the "amateur." This seminar provides the A-Z's of interviewing, "From walking in the front door to asking the right questions." Participants develop confidence and a roadmap for a successful interview that increases their value as a candidate. day program.
Books
---
Related Speakers View all
---
Jose Feliciano, Jr.

Jose Feliciano has been achieving the impossible for...

Robert Stevenson

Business Speaker & Author of "How to Soar Like An Ea...

Tim Sanders

Bestselling Author, Technology Pioneer, Expert on Co...

Dr. Jackie Freiberg

Corporate Culture & Leadership Strategist, Best-Sell...

Mimi Donaldson

Speech Coach & Author of "Negotiating for Dummies" a...

Tony Alessandra

Premier Communications Expert; Author of "The Platin...

Kathleen Wood

Entrepreneur, speaker, author and expert in leadersh...

Dr. Mollie Marti

Dr. Mollie Marti is a performance psychologist, univ...

Garrison Wynn

Comedian & Motivational Business Expert

Amanda Gore

CEO, The Joy Project; Hall of Fame Motivational Spea...

Dr. Kevin Freiberg

World-Wide Best-Selling Author, Speaker & Advisor

Tom Flick

Former Pro Athlete & Leadership Expert

Jim Cathcart

Sales & Marketing Hall of Fame Speaker

Rolfe Carawan

President of LifeMatters International; Accountabili...

Emory Austin

Authority on Leadership, Change & Customer Service

Debbie Allen

Creative Marketing Expert & Business Speaker

Joseph Irons

Speaking nationally and Internationally on motivatin...

Sally Hogshead

Marketing, Persuasion & Personal Branding Expert; Au...

Troy Hazard

Troy Hazard is the recent Global President of the el...

Sindi Somers

Animal Advocate, Writer, Animal Communicator, Medita...
More like Gail