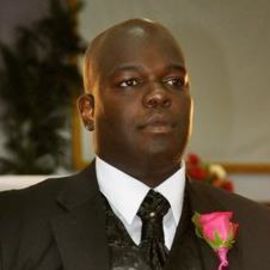 Gamal Newry
Solutions based strategy and tactics in security and loss prevention for an ever changing global landscape
For over 20 years Mr. Newry has been involved in the development and delivery of security, protection, and investigative management services, and is considered a national and international expert in the area of asset protection and loss prevention. He has facilitated numerous consulting, and training programs developing policy and procedures for hospitals, major real estates and gated communities, and banks in the Bahamas. He has also participated in several in the field operations relating to fraud and background investigations, asset recovery, disaster management, court testimony, crime risk management and high risk offender apprehension.
Gamal studied Law and Criminal Justice at the College of the Bahamas and Risk Crisis and Disaster Management at the University of Leicester. A Certified International Risk Manager (CIRM), with specialization in business continuity and disaster management being certified by the Business Continuity Institute (CBCI) and a Certified Continuity Manager (CCM) the National Institute for Business Continuity. He has attended numerous trainings and courses around the world and is a graduate of the Republic of China National Police Institute in Applied Police Science. Newry has also presented on numerous topics as they relate to security management, safety and disaster recovery. Gamal is a regular columnist for the Bahamas Weekly and The Tribune Newspaper where he shares his insight on corporate and business asset protection solutions. He is a founding member of the Bahamas Security Industry Association serving as interim President and a founding member of the Bahamas Clearing Banks Association Security and Fraud Committee and lead lecture for College of the Bahamas Certified Security Officer Program. He is also a Director for the Bahamas Safety N.E.T. Kids Program, a nonprofit child protection and awareness organization. For over 15 years he has been the lead instructor of police orientated self-defense skills for the Royal Bahamas Police Force, Gamal has taught instructor classes and hand to hand combat strategies for all agencies of the Bahamas Ministry of National Security. He holds the rank of Reserve Inspector in the Bahamian Police Force, and is a tactical instructor and advisor for their elite Strike Force of the Drug Enforcement Unit. He has trained with numerous special military and police units in Canada, Taiwan and the United States in diverse disciplines including special weapons and tactics (SWAT), officer survival and safety, use of force management, and less lethal force. Mr. Newry has over 30 years martial arts experience and has black belts in Karate, Jujutsu and Judo, and also an Instructor in the Russian Martial Art of Systema. Gamal is a member of the American Society of Industrial Security and the Association of Certified Fraud Examiners, and represents the International Foundation for Protection Officers and Business Continuity Institute in the Bahamas.
Videos
---
Speech Topics
---
Crisis Incident Management
So you have an Emergency Plan, but now you actually have an incident. How do you coordinate, prioritize and control the impending chaos and potential escalation? I assist you with the develop of tools and strategy that make response, recovery and business resumption much smoother and real. Also covered are notifications / alerts and crisis communication so that the right thing is said to the right people at the right time.
Development and Management of a Business Continuity Plan
If you are serious about business, planning for the unexpected goes beyond just emergencies and crisis. Business Continuity is 'what happens next' planning. Meshing together all the components of the organization and making it resilient and robust via well thought out tactics and strategies.
Hurricane Readiness Management
Living a in the Atlantic Hurricane Zone is a reality that we cannot ignore. The inherent risk of these tropical phenomenon demands that we take the necessary preventative response actions that reduce the potential for loss and disaster.
Counter Attack Response Education Systems
A step by step overview on how to make you and your loved less easy targets for attack. I cover a 5 step process that assists you in developing strategy and tactics to survive violent encounters. REFUSE TO BE A VICTIM
Related Speakers View all
---
Grad Conn

CXMO at Sprinklr

Nathanial Bibby

Managing Director at Bibby Consulting

James Whittaker

Chief Evangelist at DefinedCrowd

Christen Brandt

Feminist, Activist, Author & Co-founder & Chief Prog...

Rund Abdelfatah

Host & Producer of NPR's Throughline

Ramtin Arablouei

Host & Producer of NPR's Throughline

Lee Hawkins

News Editor and On-Camera Reporter, The Wall Street ...

Patrice A. Harris

First African-American Woman President of the Americ...

Maria Hinojosa

Award-Winning News and Investigative Journalist; Hos...

Danny Trejo

Actor, Activist & Restaurateur

Rosie Perez

Actress, Choreographer, Activist & Former Co-Host of...

Diane Guerrero

Immigration Reform Activist & Actress Known for "Ora...

Aubrey Plaza

Actress, Comedian & Producer; Best Known for NBC's "...

Gina Rodriguez

Award-Winning Actress, Producer, Director, Model & H...

Rita Moreno

Award-Winning Actress, Dancer & Singer; New York Tim...

Nina Garcia

Editor-In-Chief of Elle Magazine; Judge on "Project ...

Edward James Olmos

Actor Known for His Roles in "Battlestar Galactica" ...

Eduardo Briceño

Growth Mindset and Improvement Expert; Co-Founder & ...

Angela Kinsey

Emmy Award-Winning Actress Known for her Role as Ang...

Matt Vasey

Senior Director of Artificial Intelligence at Micros...
More like Gamal